I've found that my algae distillers and my electric grill is sometimes getting stuff that isn't supposed to be inside them, as seen in the images.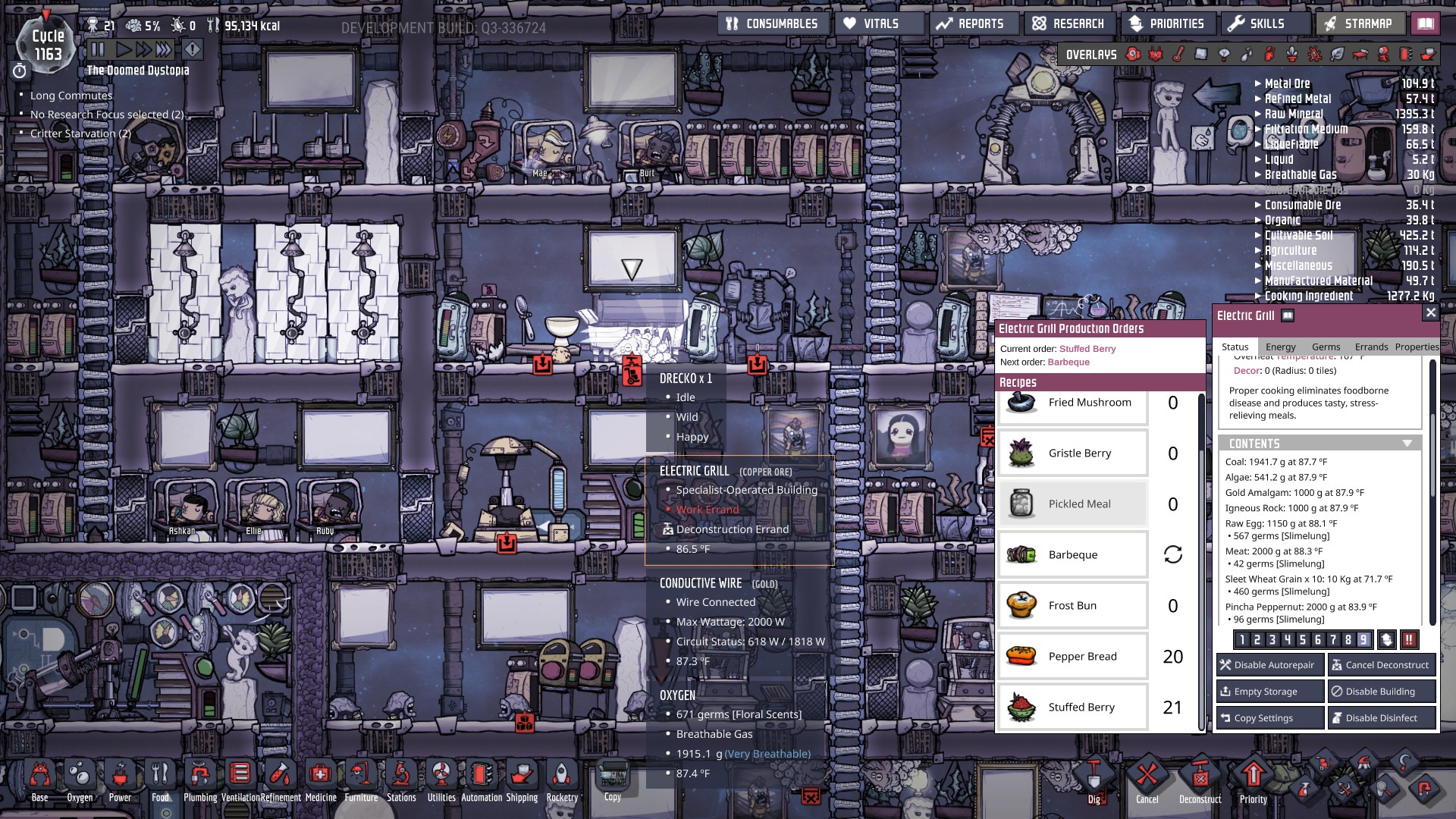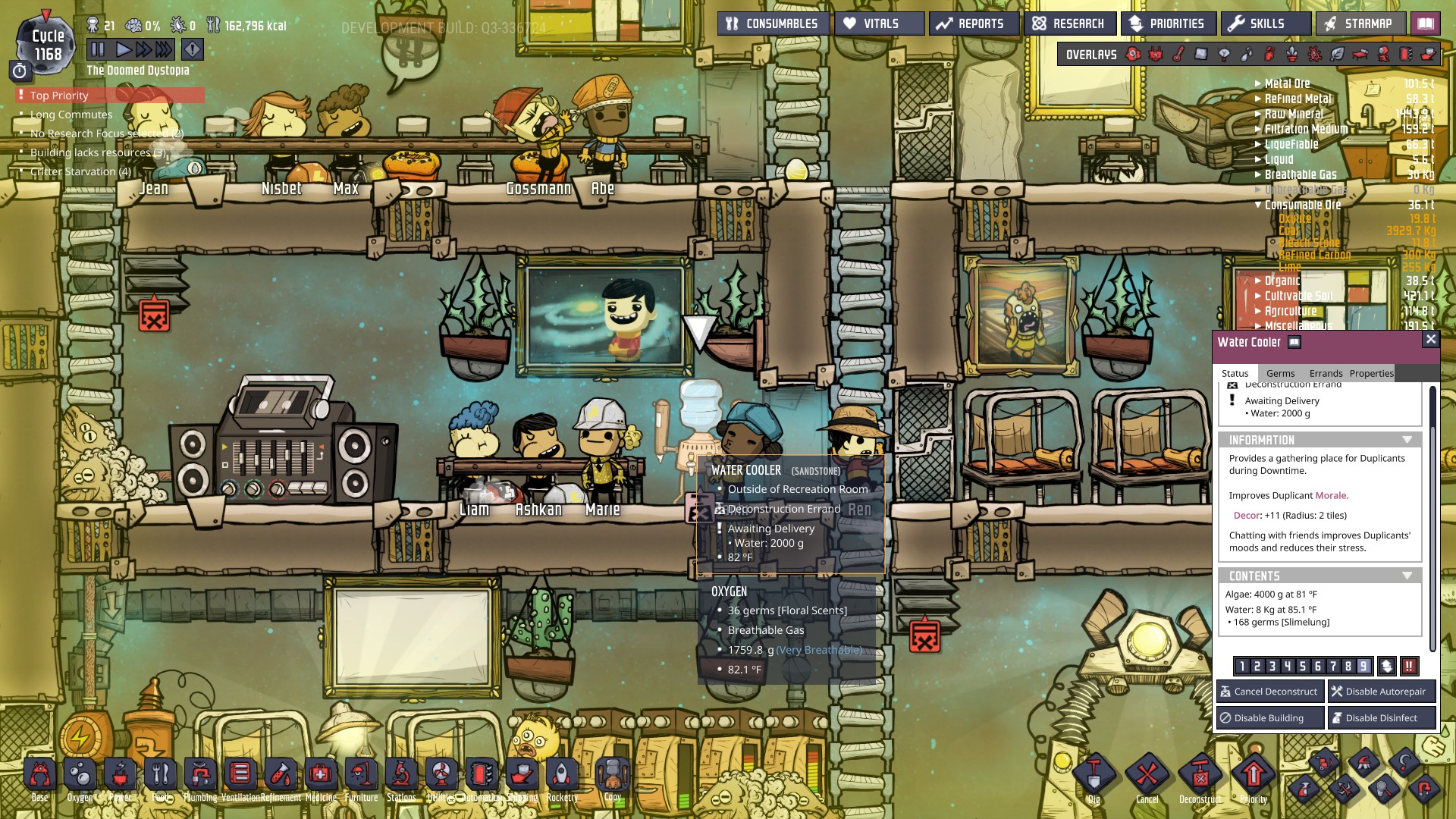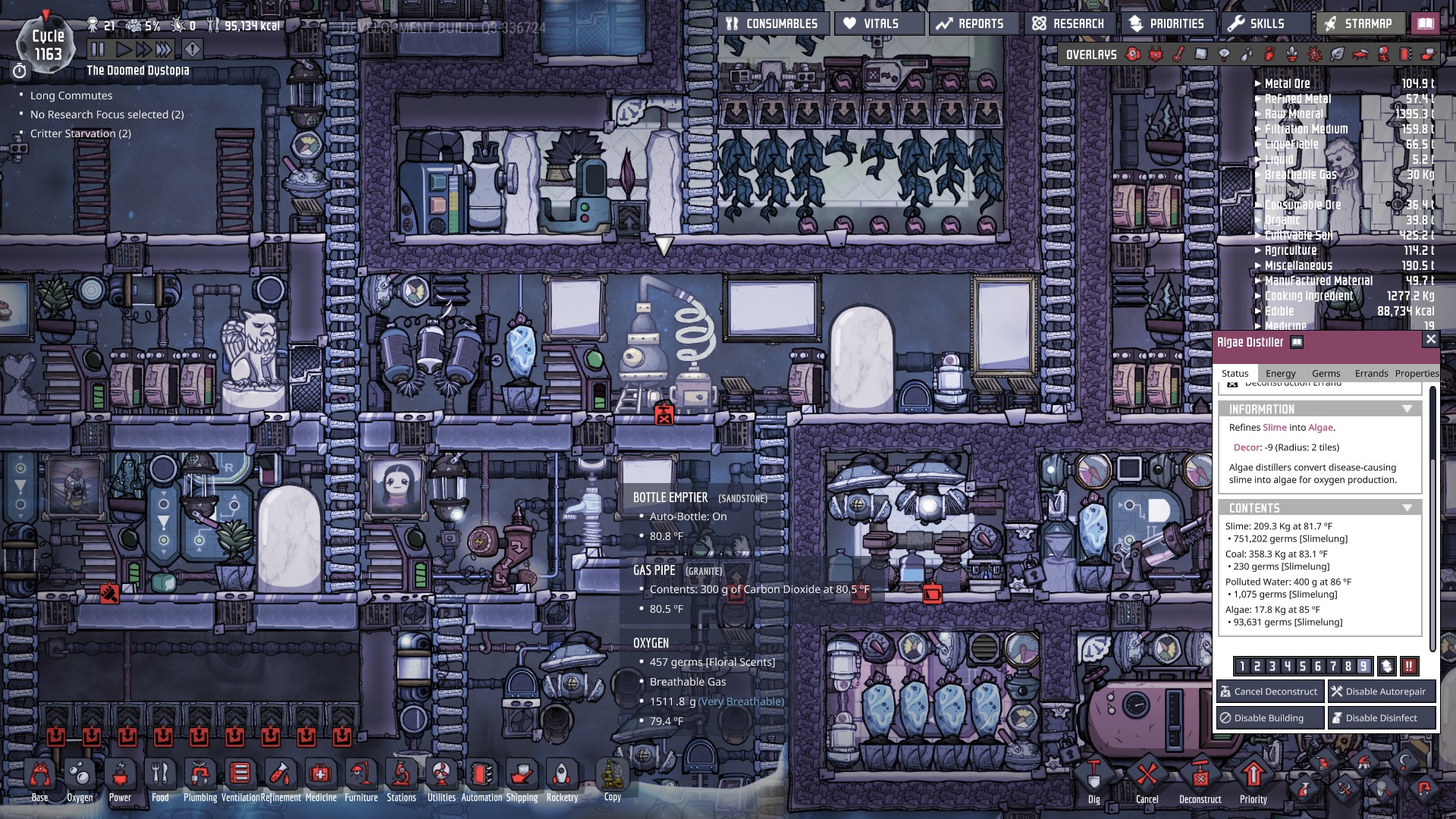 When you deconstruct them it actually gives the items that it has so its not a display bug.
I'm not sure what is causing this as I'm certain that the dupes haven't delivered any of those things purposefully (I kinda wonder if it has to do something with dupe inventory that they may be carrying not being dropped off completely or something like that, either that or its a loading bug).
EDIT:
I just watched one of my dupes bring a pepper bread to a storage bin when i set it to yellow (!!) priority for a raw mineral. I think there may be an issue with yellow (!!) priority.
---
Steps to Reproduce
Build an algae distiller / electric grill and try and see if they deliver wrong items to it. EDIT: also set the thing in question to yellow (!!) priority)

Status: Known Issue

We are aware of this issue and have it logged internally but either we do not have a fix ready yet or we are not planning on addressing the issue in the immediate future.
---
Report Bug