As you can see in my screenshot, i have a battery with sufficient charge, still part of my powergrid loses charge every once in a while.
The circuit is sitting at /1920W, so it is not overcharging the wires. Any assistance would be appreciated.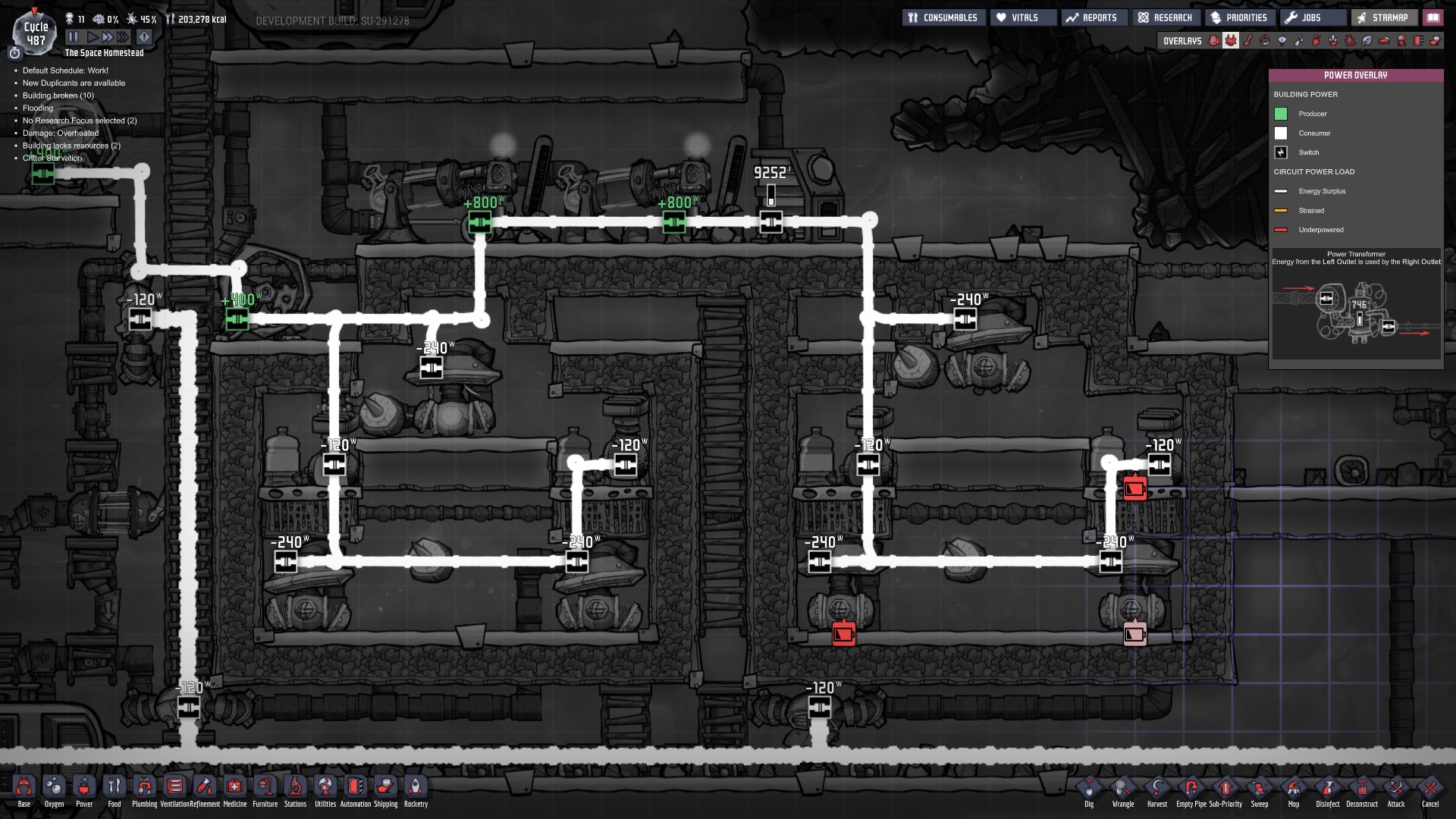 ---
Steps to Reproduce
Not sure how to reproduce.