I recently have found that wire bridges are causing an overload bug when wired after a transformer. I discovered this after I decided to test something after loading an old save game before the launch patch, because i could have sworn that I had 2 transformers being able to pull from a generator line at the same time without having to limit my transformers to only one charging at a time depending on if the left one was needing to charge.
Using a wire bridge after a transformer causes issues.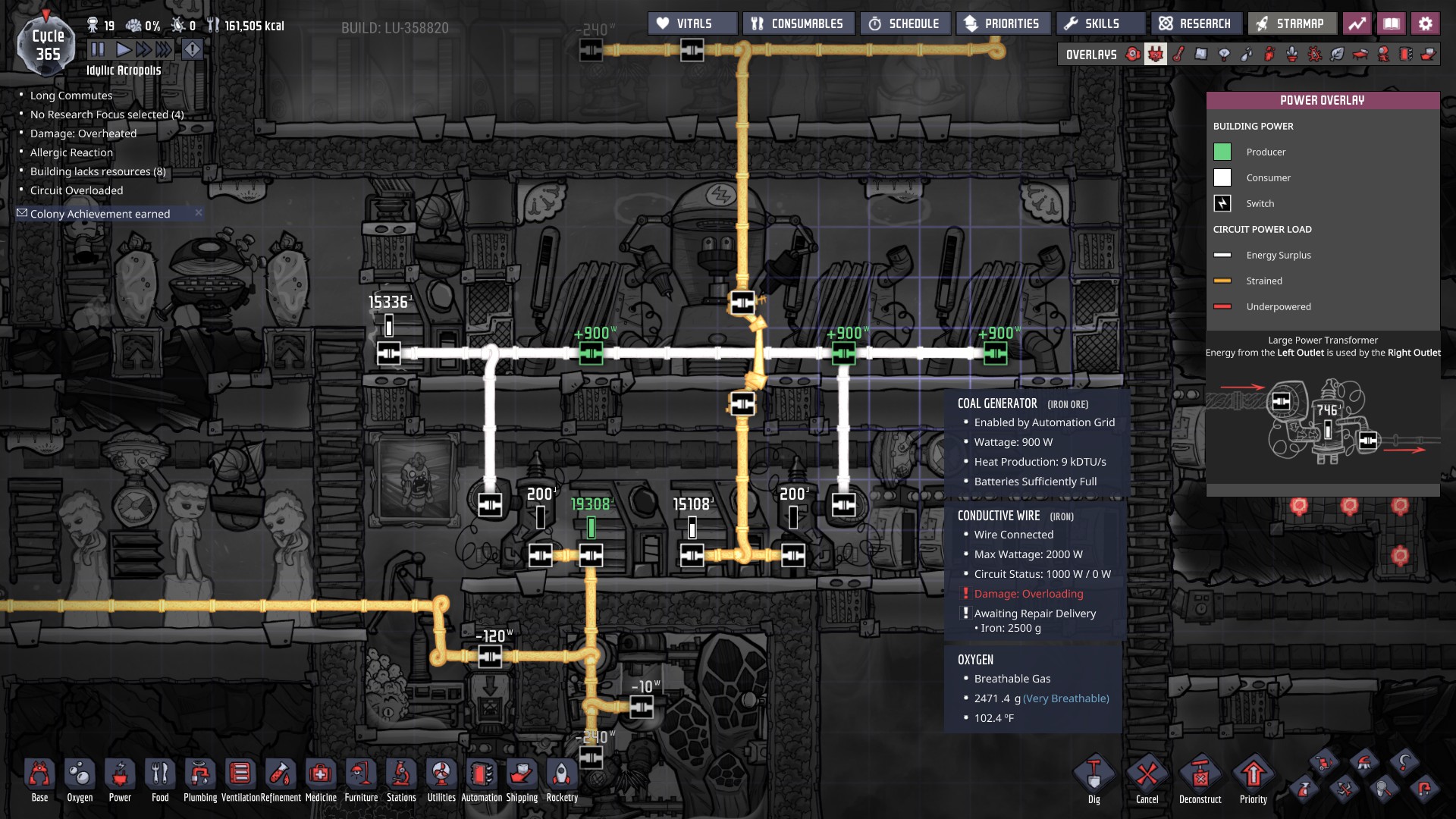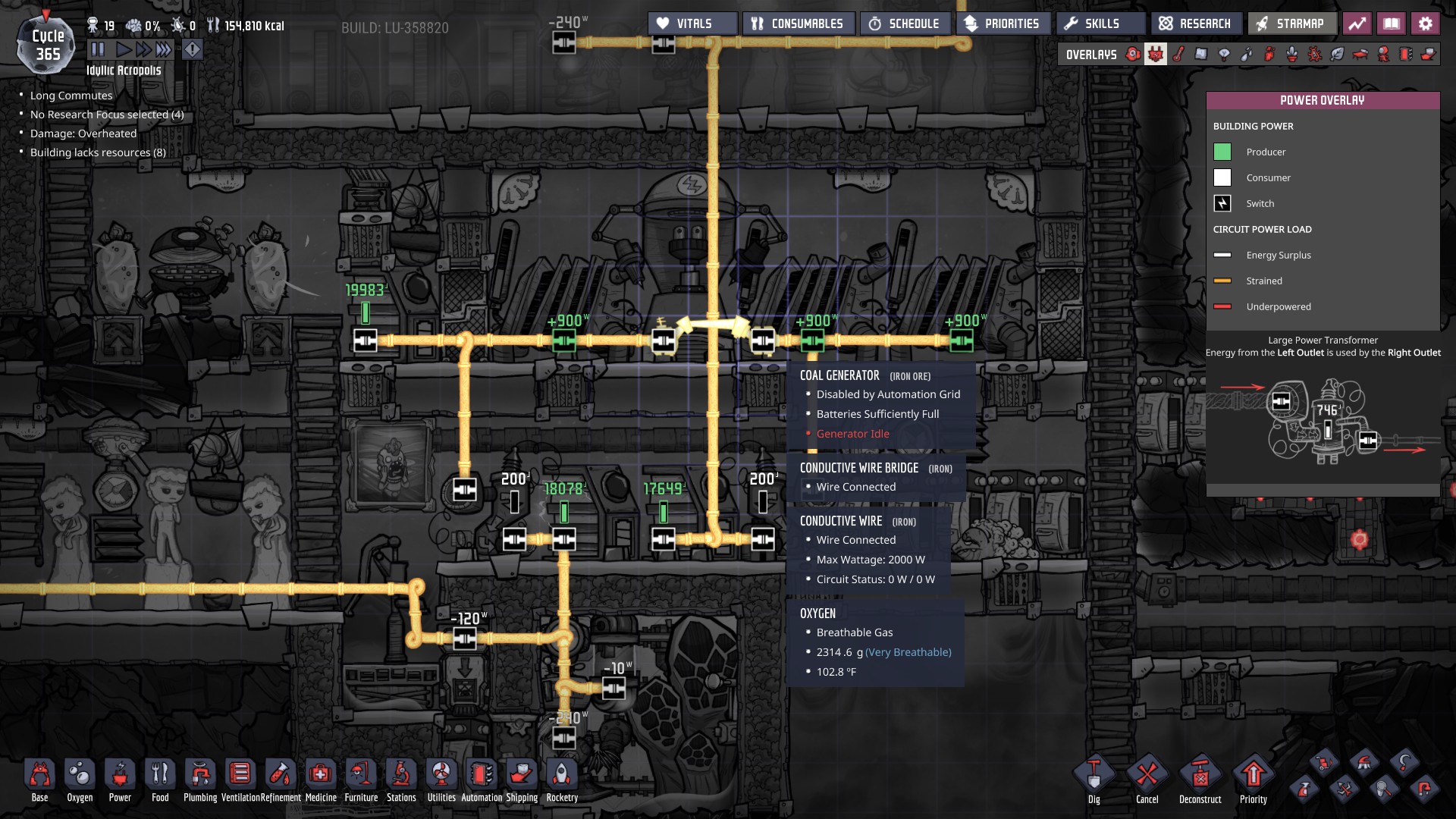 However using a wire bridge before transformers causes no issues.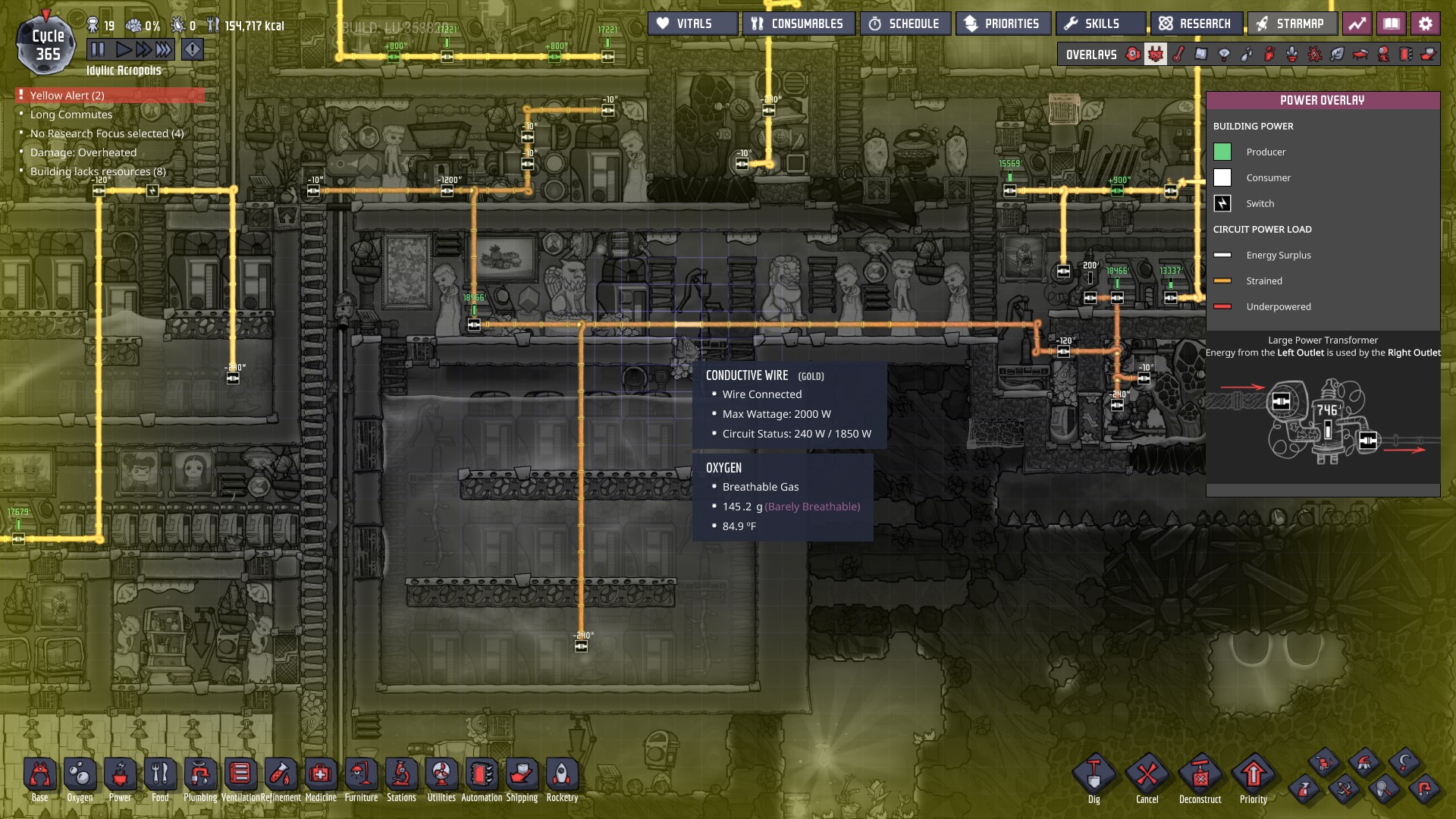 Left side Power Consumers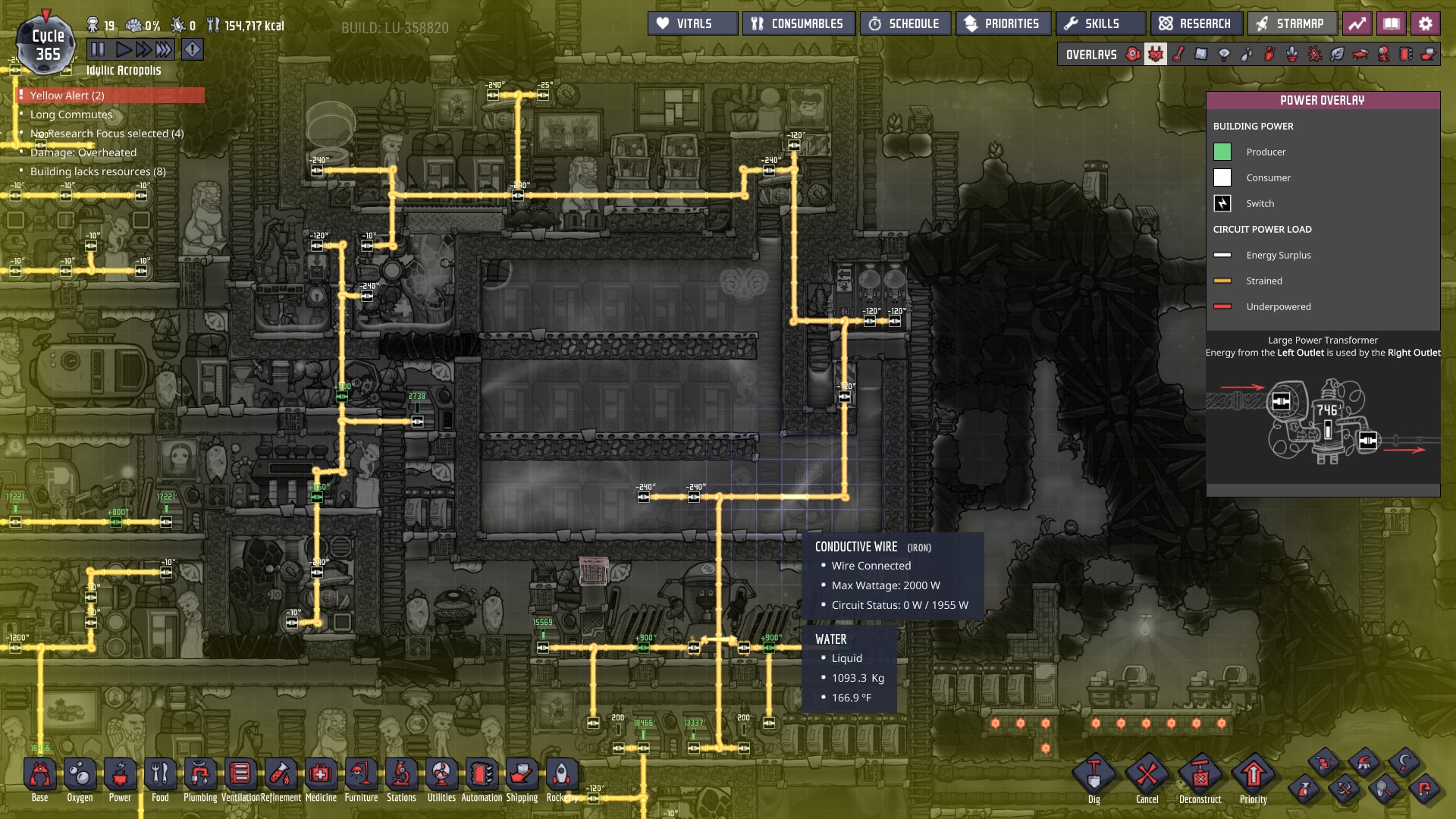 Right side Power Consumers
---
Steps to Reproduce
Setup a wire configuration using power consumers as shown in my screen shots (along with power consumers shown in the spoiler screenshots)

Status: Pending

This issue has not been confirmed by a developer yet.
---
Report Bug