EDIT: turns out the toilets were out of order, but there was no warning and I thought they were working - see below
My duplicants seem to be ignoring the bathrooms even on full bladder. Messes ensue!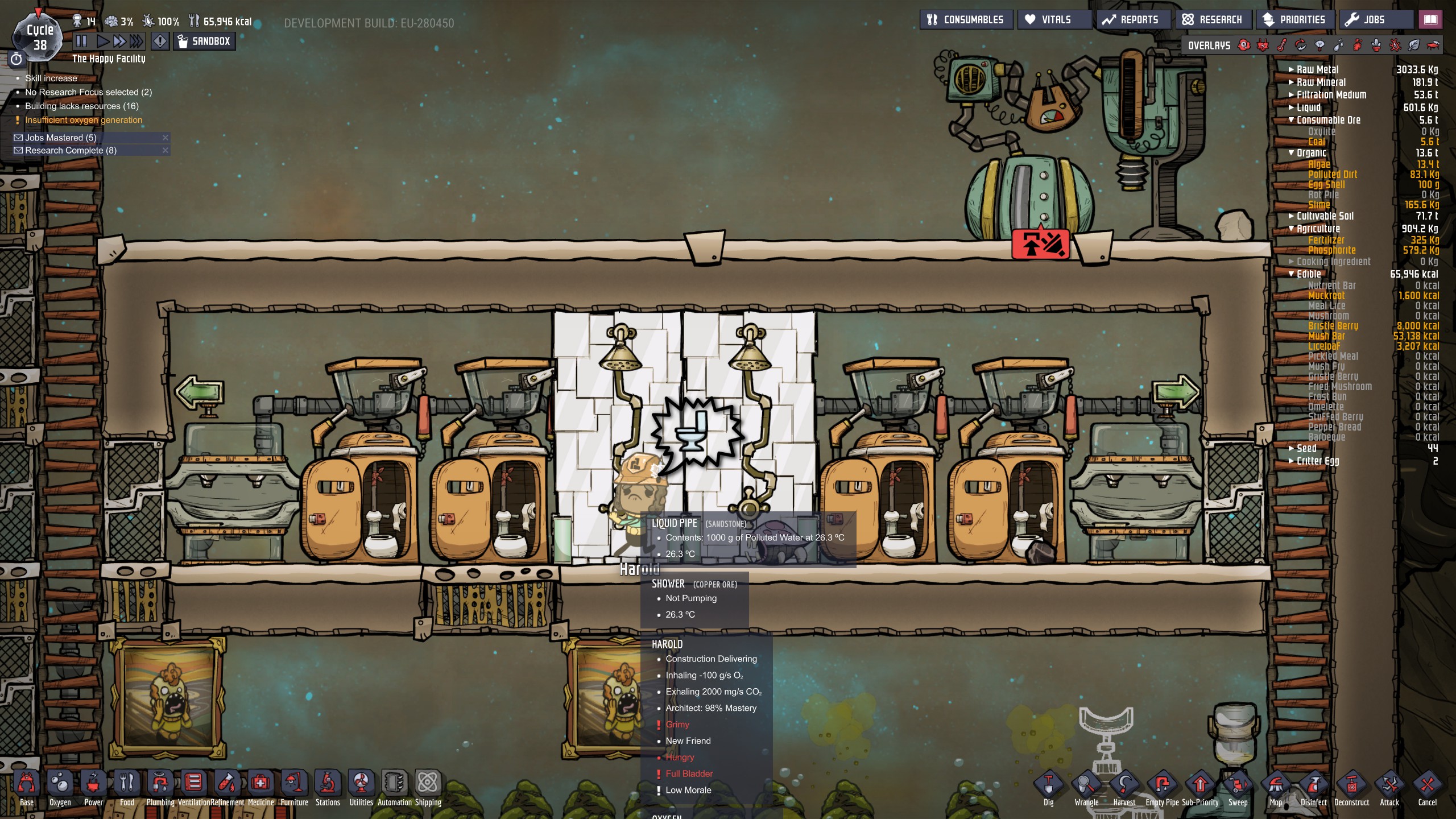 Poor Harold here is running off to do his job, despite the lavatory assigned to him (out of frustration) being to the *right*.
Shortly after this was taken, messes started to happen.
I believe this has only started with the latest update. I *think* it was OK after starting a new game, but these problems started after saving/quitting/loading.
---
Steps to Reproduce
Unsure - possibly starting a new game, then saving, quitting, loading.