This didn't seem to happen when I was running only one algae distiller. After I increased the amount to 2 I had issues where my algae distiller would request a few grams of slime, then my duplicants would run to my slime storage and try to deliver it. However when they tried to pick up slime they would not actually be carrying it and in their "Carried Items" "None" was listed. This caused them to keep on running back and forth delivering nothing. Rebuilding the machines seem to fix it temporarily until it happens again later on.
During delivery: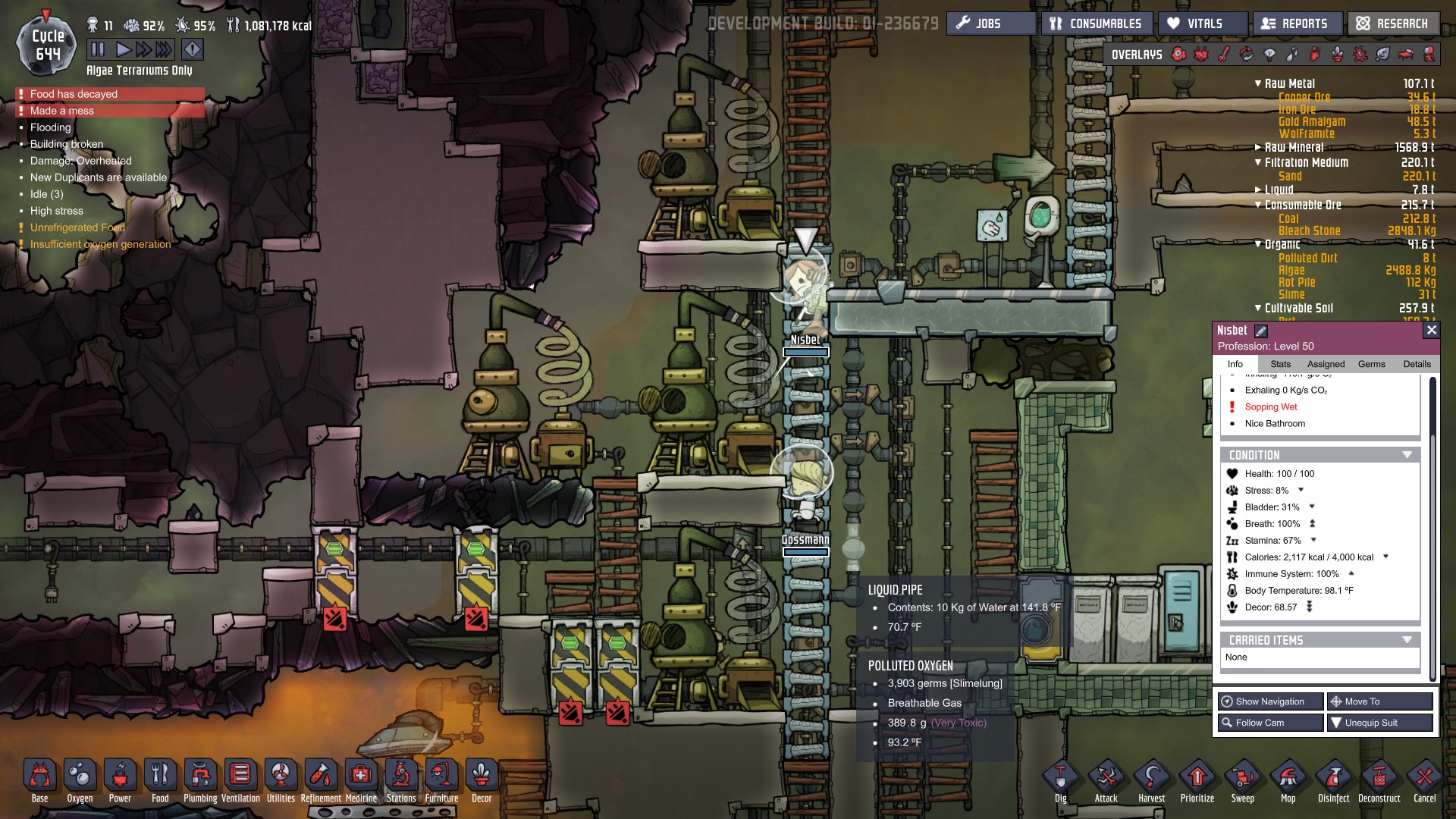 After delivery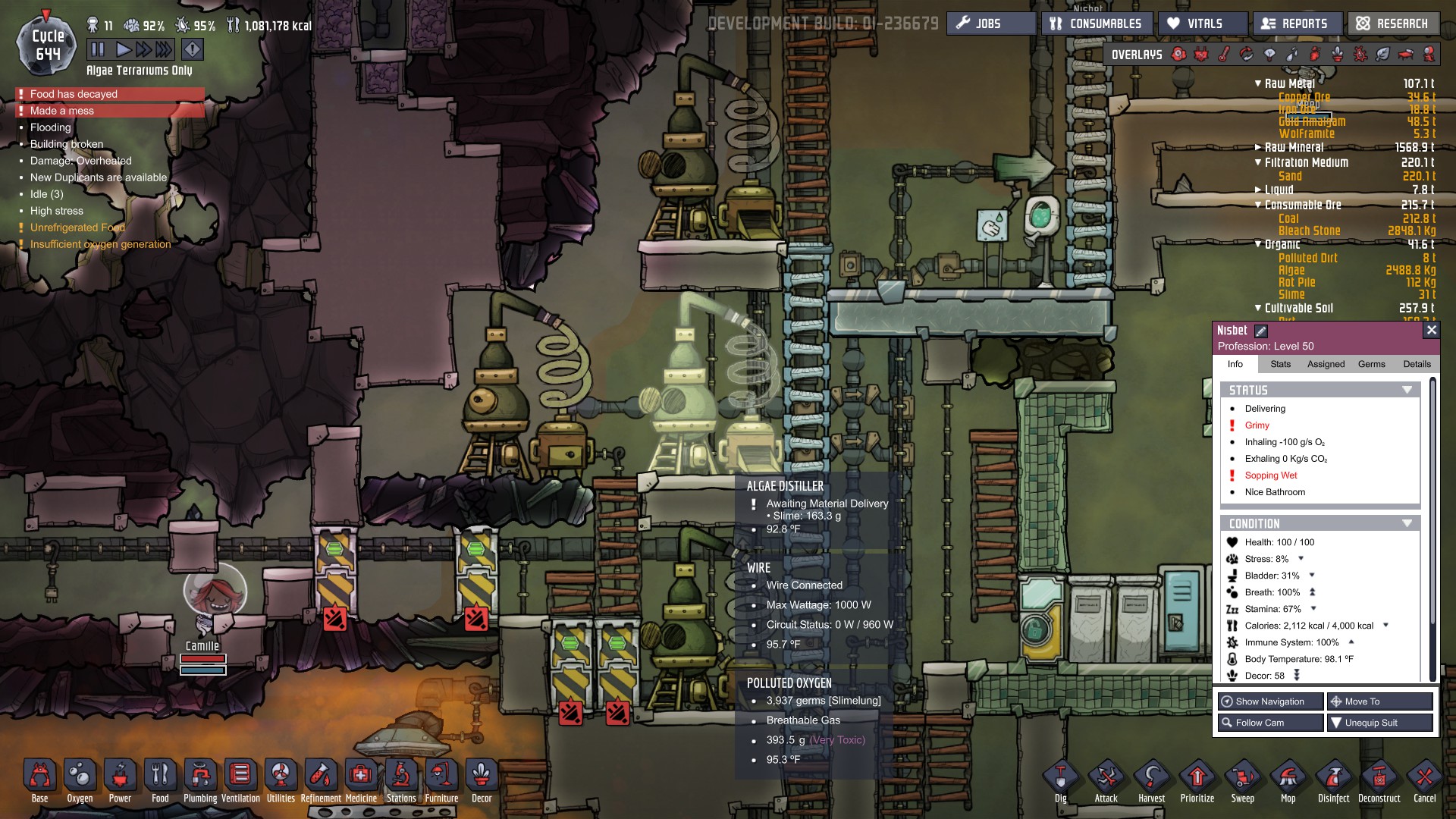 ---
Steps to Reproduce
Run multiple algae distillers for several cycles. Wait until the machine requests slime in amounts of grams instead of kilograms.

Status: Known Issue

We are aware of this issue and have it logged internally but either we do not have a fix ready yet or we are not planning on addressing the issue in the immediate future.
---
1
Report Bug