Starting shortly after I updated to patch 208196, I have some duplicants that are very hot (50 degrees celcius).  This doesn't seem to bother them, except that they decimate plants by very rapidly heating the room they are contained in.
Bug report file uploader still giving failures, screenshots from steam below.
Here is a hot dup as they are exiting the plant room.  Before they entered, the entire room was uniformly at the temperature by the air vent.  They were only in here long enough to drop off material to the mesh on the right.  The brief visit raised the temperature on the left from ~25 to 36 celcius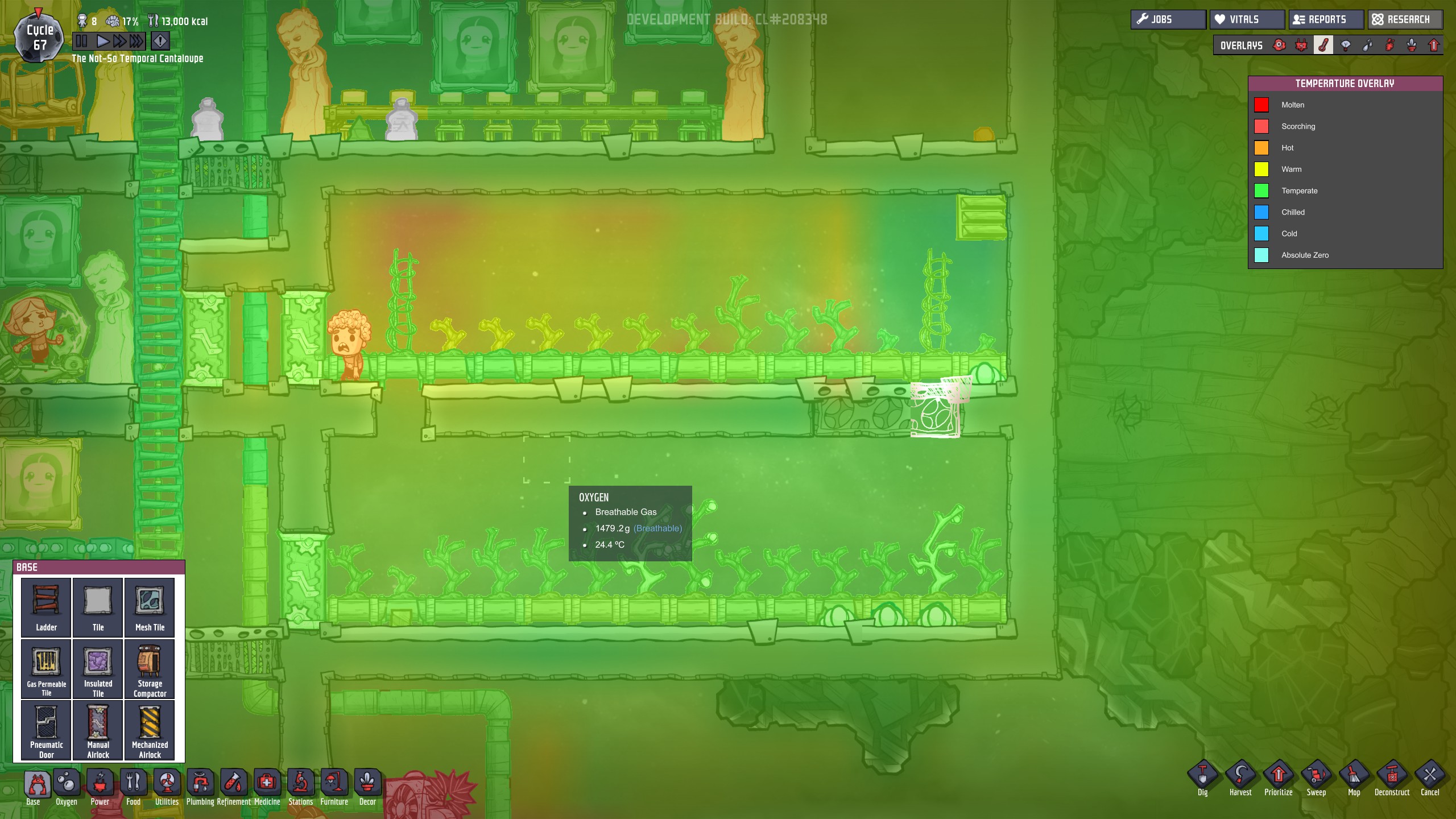 Here is the dup's temperature, 50 celcuis.  Not sure how he got this hot, but the others aren't far behind.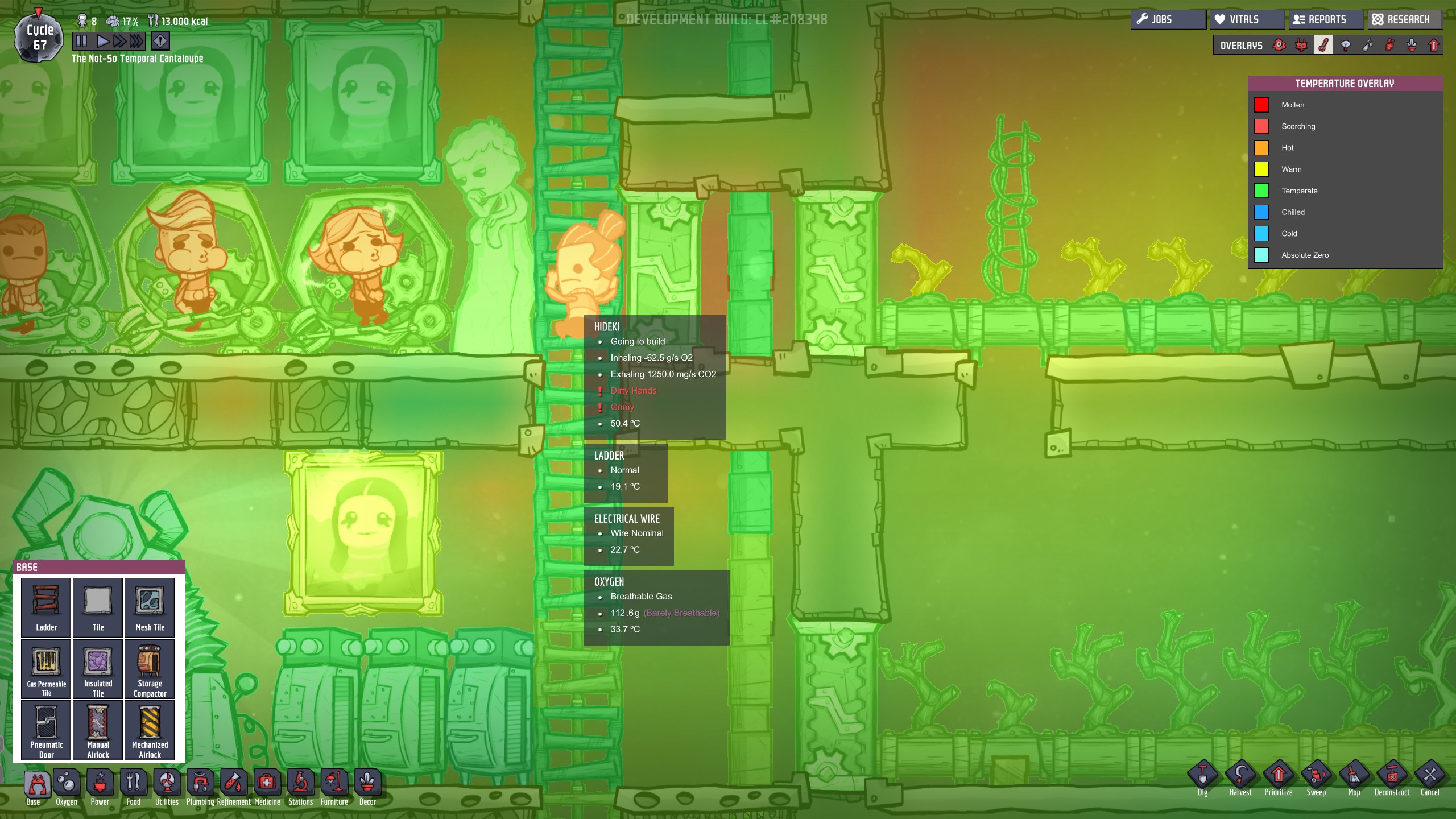 Here is a gaggle of dups decimating the temperature of the room during a mix of harvest, sweep, and construction operations.  As before, the room was ~20 degrees before they entered.  This was when I first noticed it, and unfortunately I did not think to get the temperature they left behind.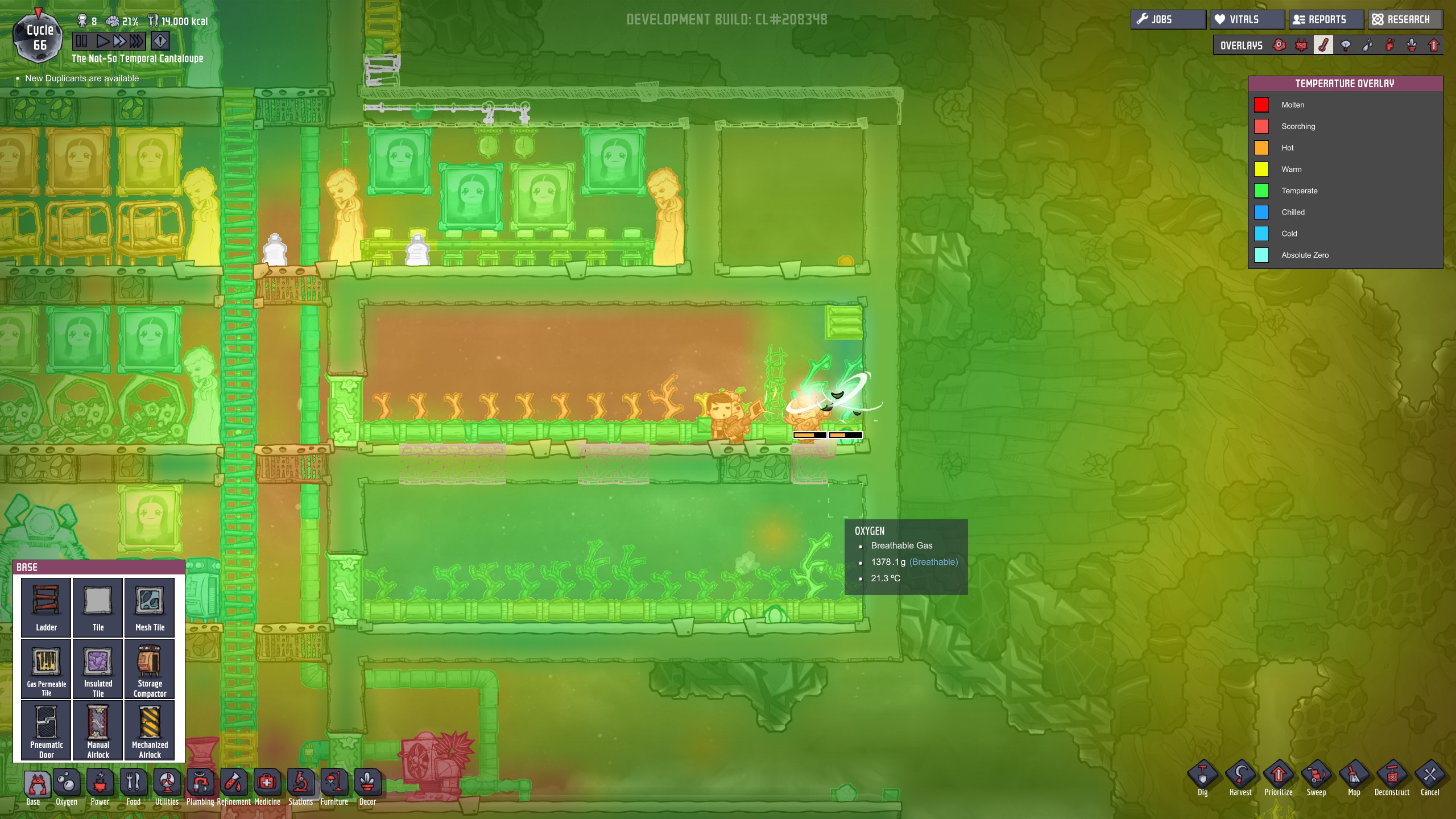 A save file is set aside at this point, but I have not been able to upload files to bug reports since my first report.
---
Steps to Reproduce
Possibly an issue with the update? Pre-patch and for 60 cycles, the temperature of the dups seemed fine, this started ~1 cycle ago after I restarted and downloaded the update.