I've set it to be green if the fluid is below -4C, but -4.5C polluted water is still sending a red signal?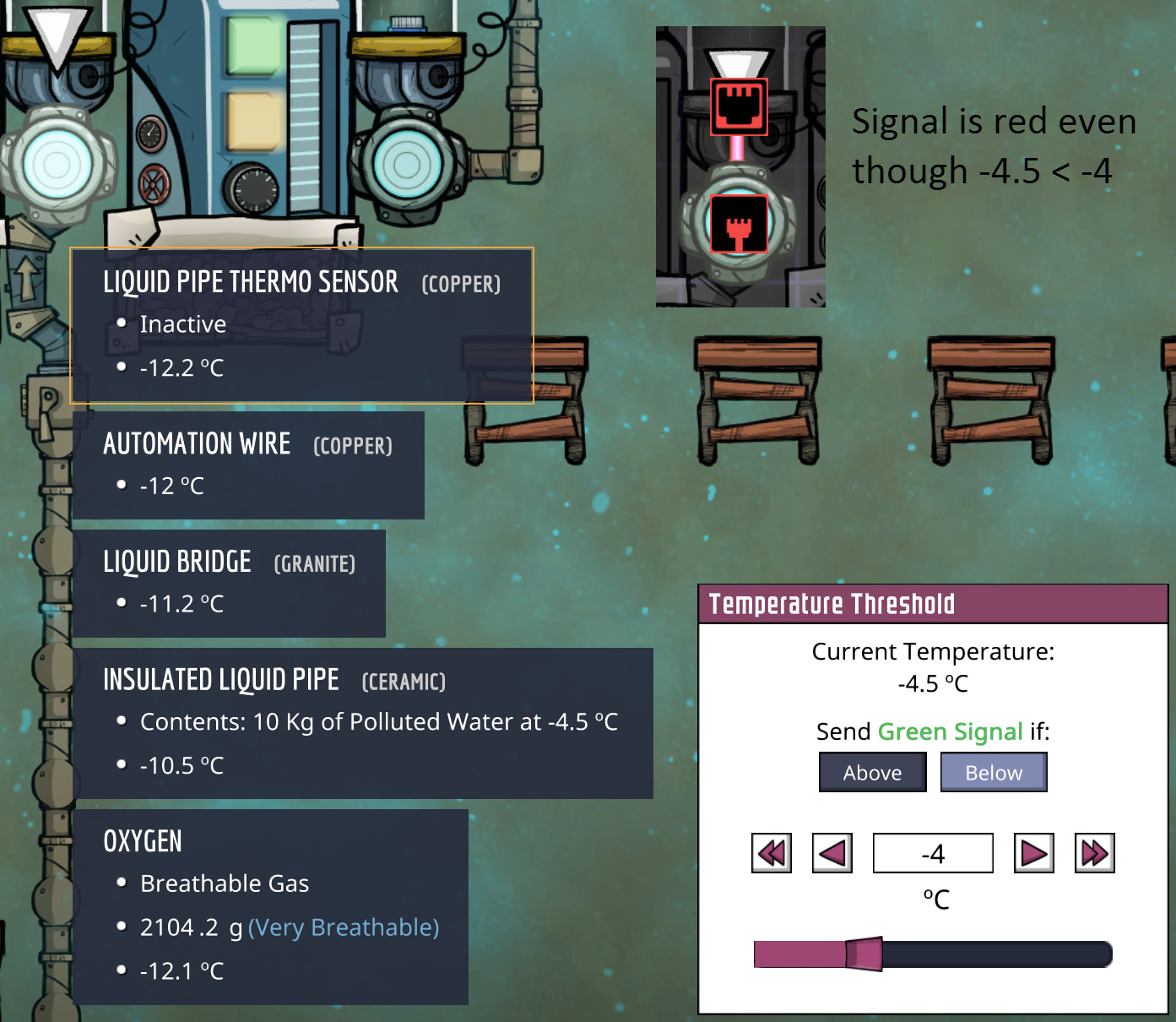 ---
Steps to Reproduce
Set up a pipe, with a thermo sensor, pump a fluid through it that's below the target temperature, and watch via the automation overlay.

Status: Pending

This issue has not been confirmed by a developer yet.
---
Report Bug