I observed&tested now how duplicants who are choosing to store an item will select the storage compactor which is closest to them when they start the storage task even in the case a closer compactor to the item has the same priority and content allowance.
As an example,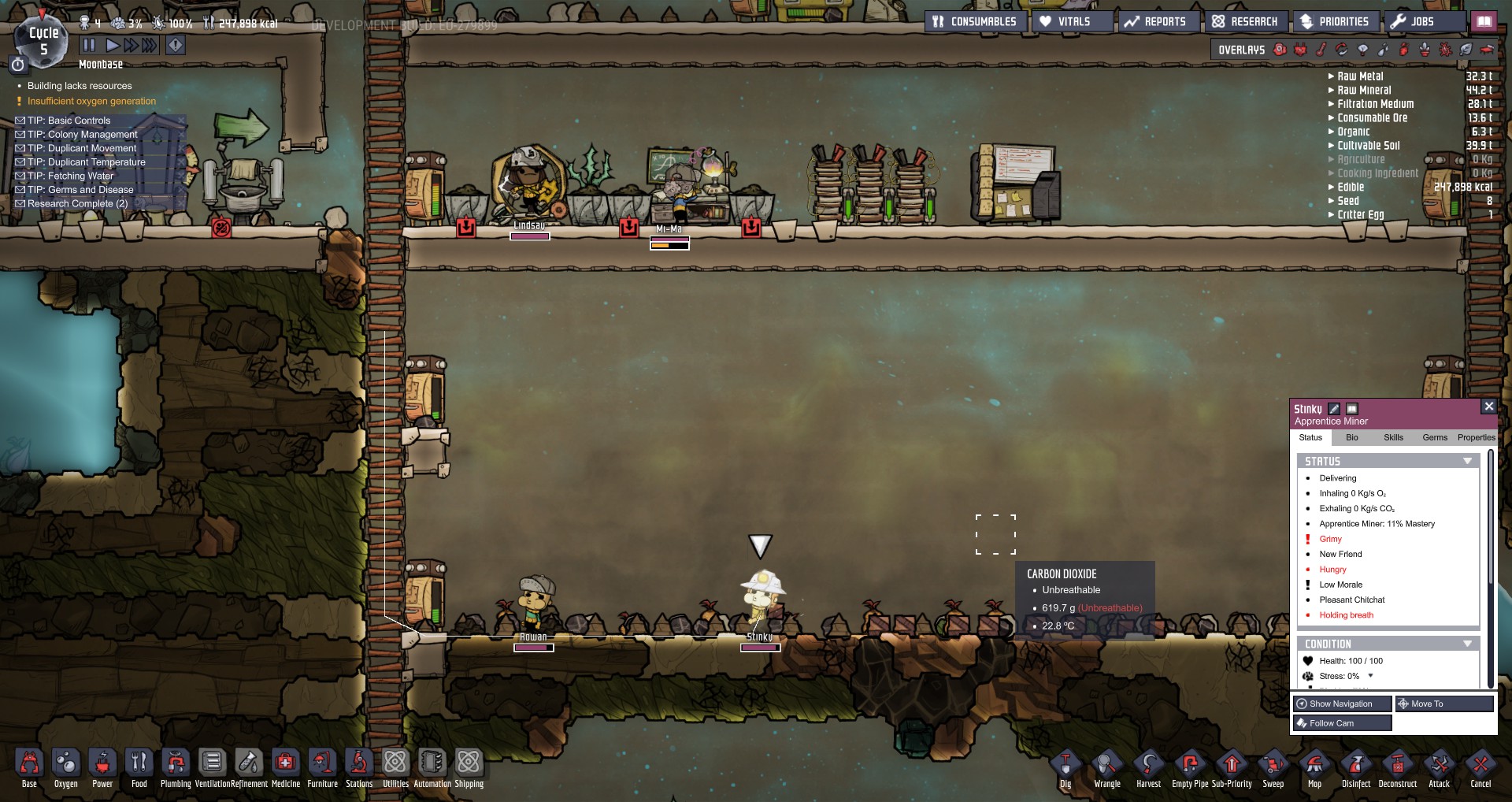 Rowan chooses the storage at the bottom like anybody would but Stinky chooses the Storage next to Lindsay. Needless to say, it is an utter waste of time. All storage compactors have the very same setting.
To make it more extreme I send Stinky even further and pick the task from next to the top right compactor: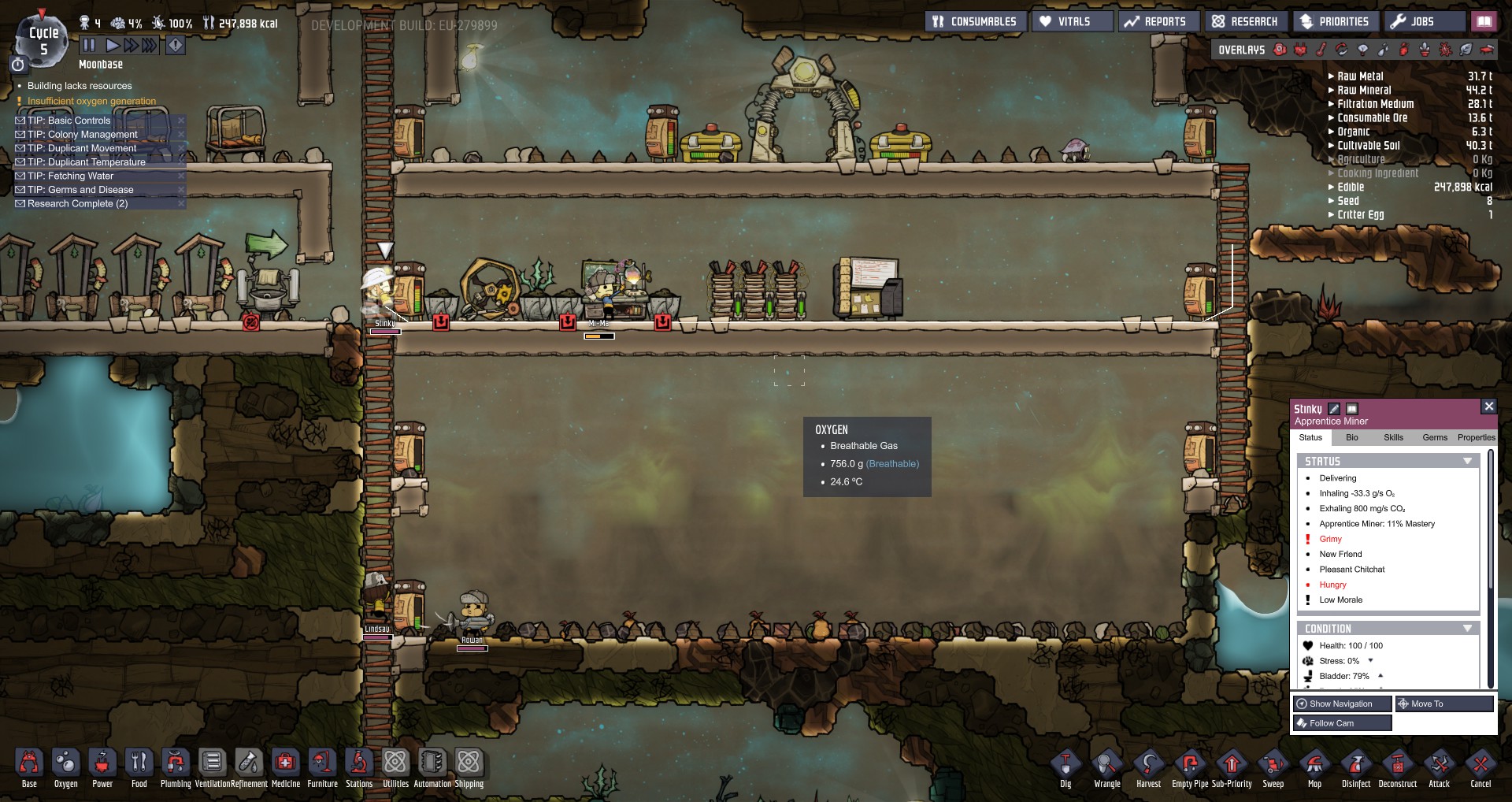 and ofc, Stinky chose that compactor far far away. Linday is choosing the one Stinky choose previously and Rowan is still the smart one.
Please consider hotfixing this AI flaw soon for it wastes a lot of time and should be rather easily/switfly fixed by having the duplicant choose the storage (again) after picking up and still prevent the case where no storage is actually available (I suppose that is why the storage compactor is chosen first). Thank you for your good work.
---
Steps to Reproduce
1) Have a Duplicant work for storage 2) Have 2 Storage Compactors with the same priority and content allowance, have no other compactor with higher priority for the same content 3) Send the Dupe manually to one 4) Have Dupe pick up something that should go into either 5) After the delivery route to the Storage compactor where they were next to is shown when picked up, move dupe manually to the other 6) See that the Dupe choose the other Storage which they were moved to