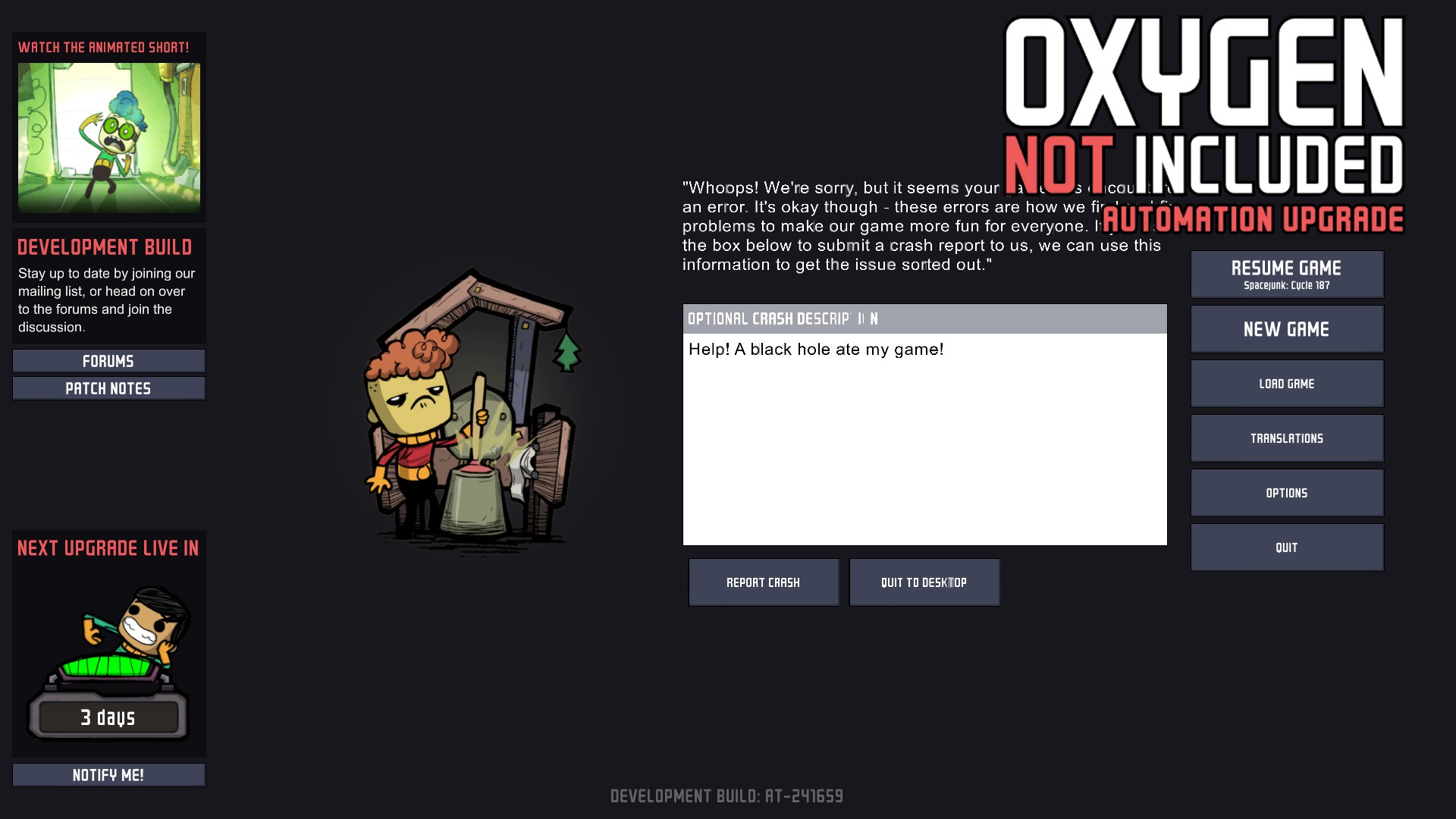 So I was leaving the save game I was in, alt+tabbed for a bit, and looked back at the game and had this screen. I can click on buttons from both the main menu and the crash menu screen. Never had this happen before.
---
Steps to Reproduce
Return to the main menu, get this screen?

Status: Pending

This issue has not been confirmed by a developer yet.
---
Report Bug