*UPDATE* - managed to fix the issue on my own, please see comments.
Hey!
So I have just upgraded my console from PS4 to PS4 Pro (no regrets) and I spotted a difference / problem when playing DST (and DS, while we are at it). Whenever the camera moves, it seems that the background texture blurs / is smudged in correlation with speed and direction of the movement. It's hard to describe when not seen live, but please take a look at this comparison:
Static: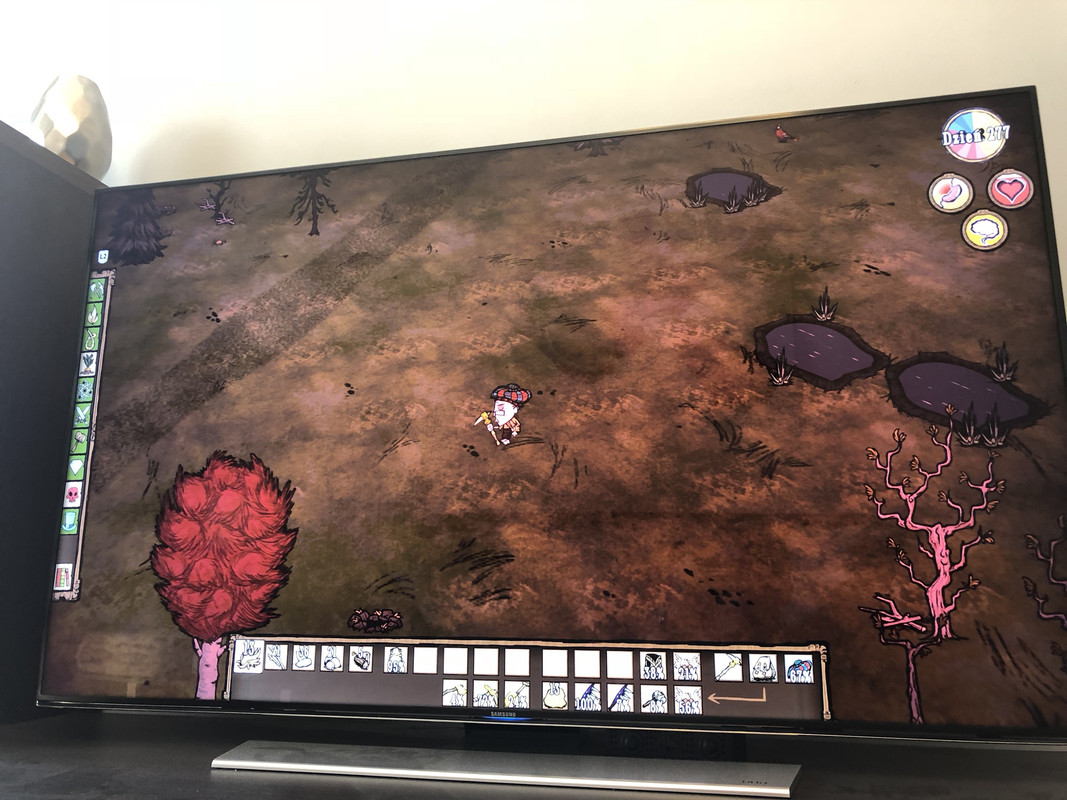 When moving: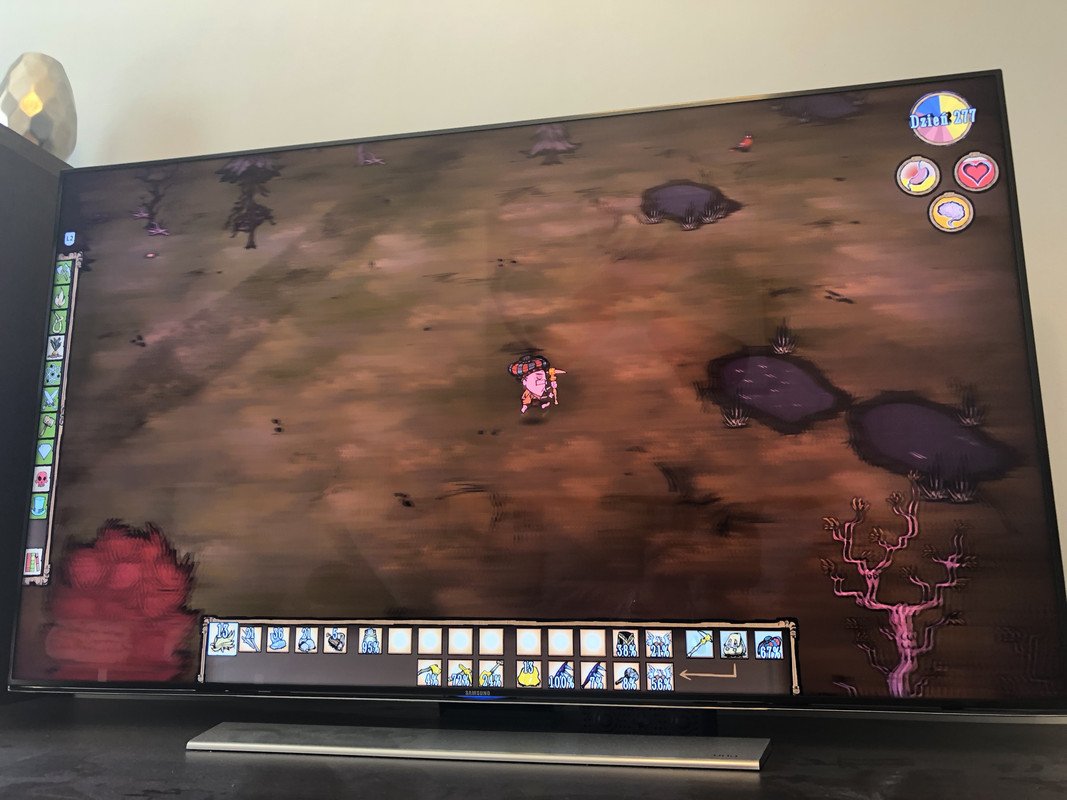 Since a video might make this more visible, I have attached a recording file to this post. The smudging is so significant that it causes a serious discomfort when viewing. It almost looks like a poor screen refresh rate, except it isn't.
At this point I've identifided that this graphical glitching is exclusive to playing in 2160p on a 4k display. What I tested so far:
- Multiple different games played on same console / TV settings - no similar effect spotted.
- When forced to 1080p mode from PS4 Pro screen options, the blurring effect stops, everything works as it used to on regulard PS4.
- Checked against all the other PS4 Pro screen / system settings like boost modes etc -  none seem to affect this.
- Checked against all the TV screen options like motion compensation, refresh rate -  none seem to affect this.
- Checked a few different HDMI cables and port configuration - no effect.
- Surprisingly, blurring doesn't occure (or is less noticable) when running on savanna biome.
Running newest versions of console OS, TV OS and DST game.
---
Steps to Reproduce
Connect a PS4 Pro to 4K display, launch DST, run around with your character, observe the background (especially visible on grassland and marsh biomes).