Hi there !
So I'm having a problem here. I have four wild plants (all of them growing normally), the room in which they has a size of 120 cells, there are no industrial or conflicting building, and yet :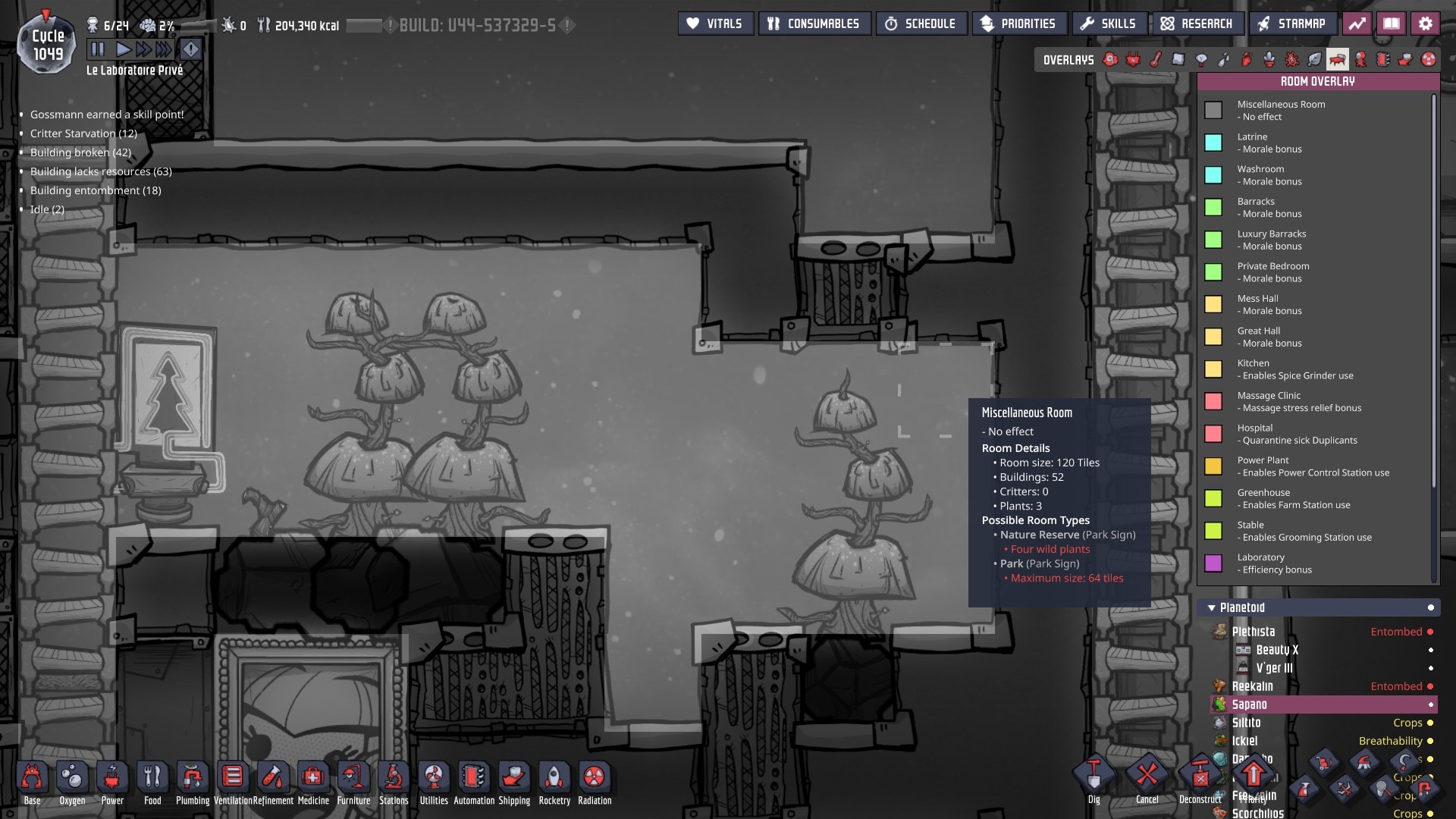 Miscellaneous Room. My guess would be that one of the Arbors is messing things up (multiple branches in the same cell, but still, it should be counted as a wild plant).
Anyway, I'm leaving my savefile, just in case (the room is located on top middle of Sapano asteroid)
Thanks in advance.
---
Steps to Reproduce
1. Let Pips plant some Arbor seeds so that two trees are located on two adjacent cells.
2. See if it messes with your Nature Reserve room
1