In my current game,, my wash bassin seems buggy since the beginning of the game, when you choose to set direction to left the arrow show both directions, when you choose both direction the arrow show left, and by the way you can choose anything, the dupes never use the bassins!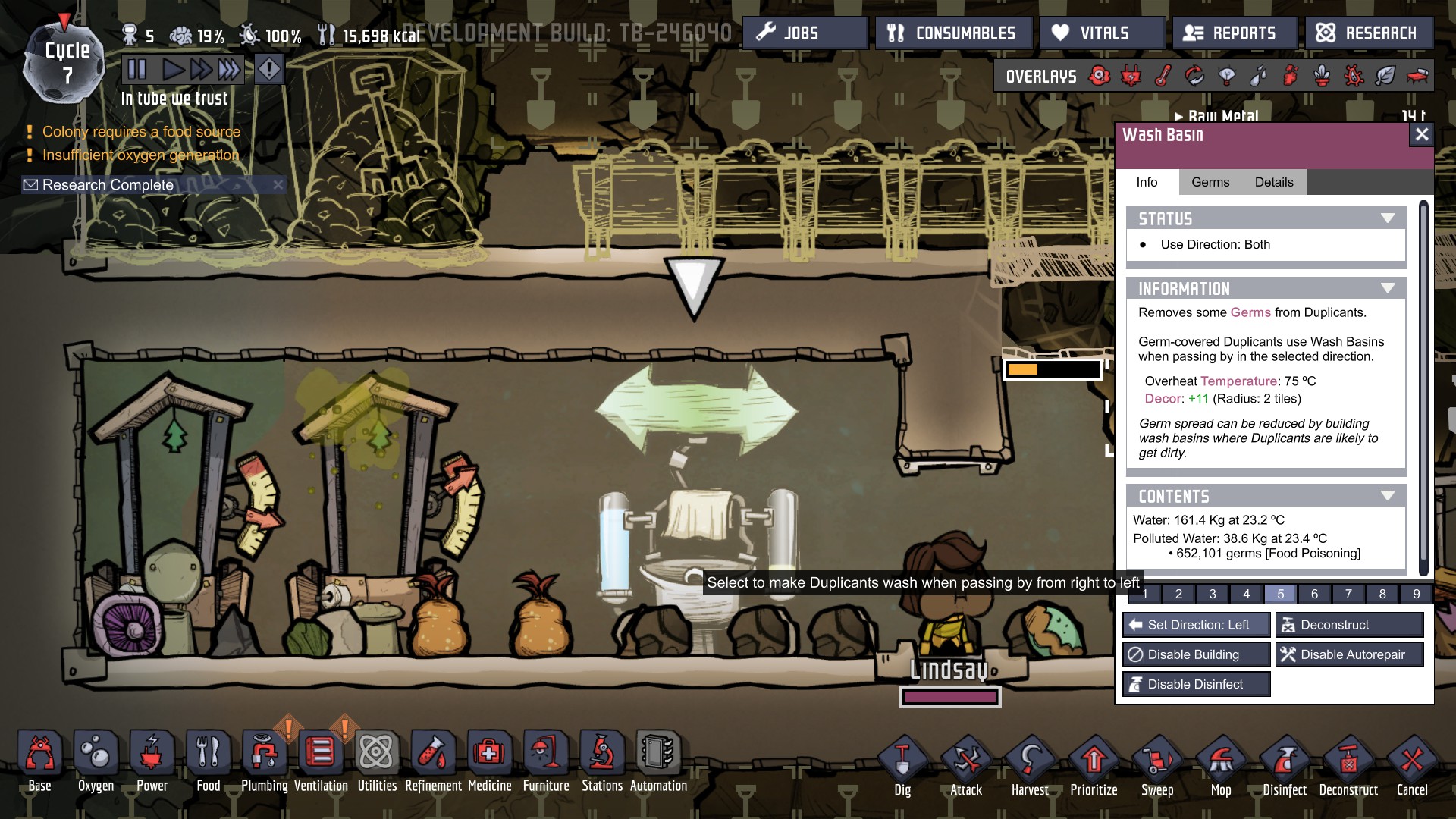 I just upgraded to the tubular upgrade before creating this game, but tubes don't seem to appear in it...
I ll verify the cache and see if it changes something to the bassins and tube problem.
---
Steps to Reproduce
-Choose the test branch -Create a new game -Build a wash bassin and try to set direction

Status: Pending

This issue has not been confirmed by a developer yet.
---
Report Bug