As a result of a water spill, a very small amount of clean water is sitting on several tiles, small enough to not flow.  On these tiles, the gas overlay shows black / no gas.
It seems to actually be displacing the gas, as one of these liquid blobs sits by the head of a cot, causing the duplicant using that bed to start to suffocate / interrupt sleep constantly.
I am getting upload failed messages trying to attach files, so here are some steam screenshots instead
A small amount of water displacing oxygen.  notice the black area around the water to the left.  My mouse was over the area, and no gas indicator tooltip was given.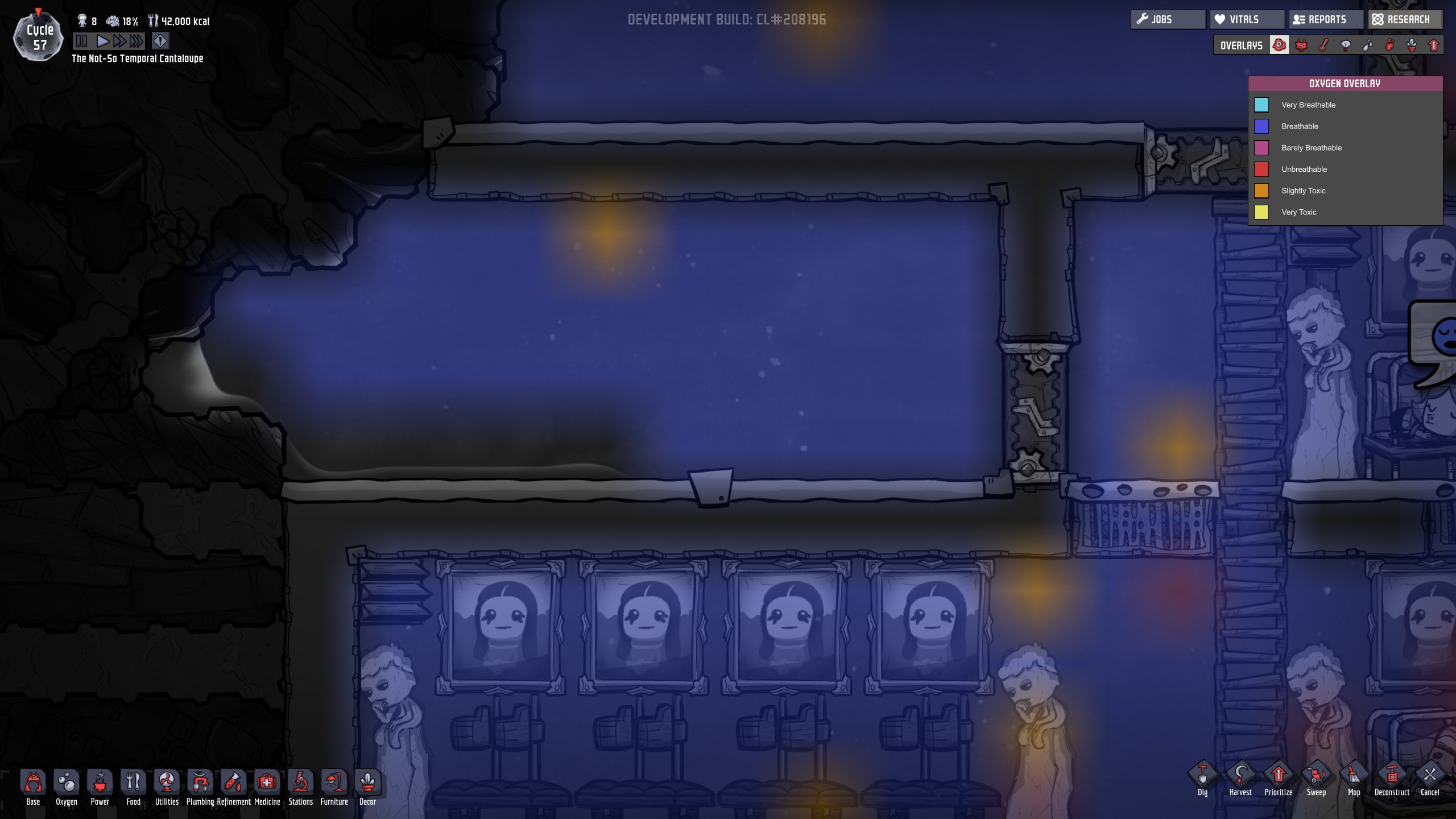 A small amount of water displacing oxygen at the head of a cot.  The cot in question is the second to the left.  Once again the tooltip shows the cot, but no oxygen.  The duplicant gasping for air to the right was previously sleeping here.
The far left duplicant is also experiencing this condition, and would have been woken up had the next cycle not started a short time later.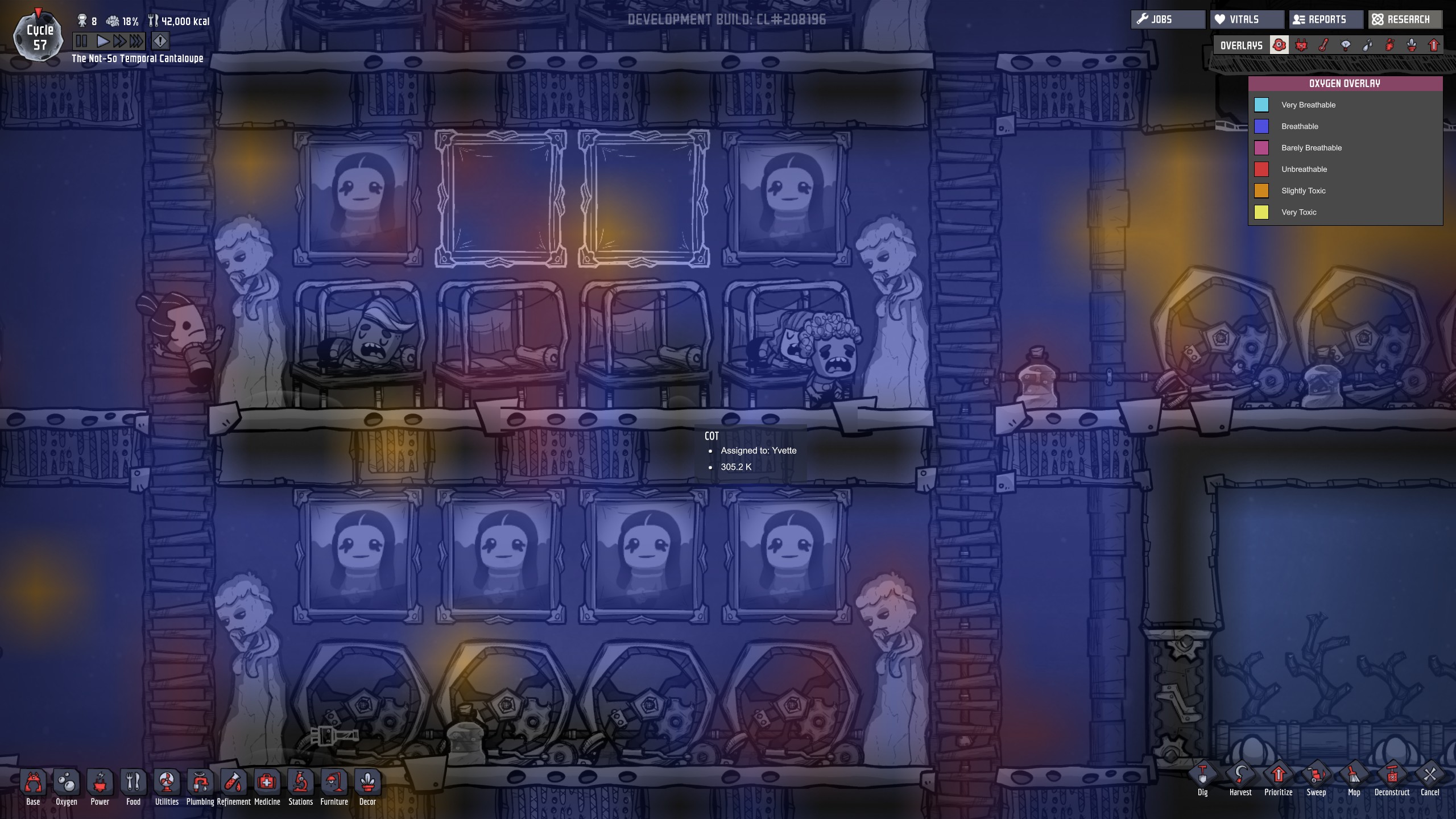 ---
Steps to Reproduce
Allow water to fall onto a large-ish floor, where the water can drain off the edge. Let the water settle out, and inspect with gas overlay. The floor tiles will have no gas on them.