Hi there,
I'm not sure if this one has been submitted, but I'm experiencing a massive fps drop each time I open a building/critter/plant/material toolbox. When no toolbox is opened, the game runs at a smooth 30/40 fps. Each time I open a toolbox, fps are literally halved, dropping to 15/20 fps. This is happening only with the launch preview, both on my desktop and my laptop computers and on all the games I've played since the launch preview has been available.
Just to be sure we are talking about the same thing, I'm talking about that kind of toolbox. Note that this is not limited to storage toolbox. Every single one make my fps drop dramatically, even if building toolboxes seem to have a worse effect.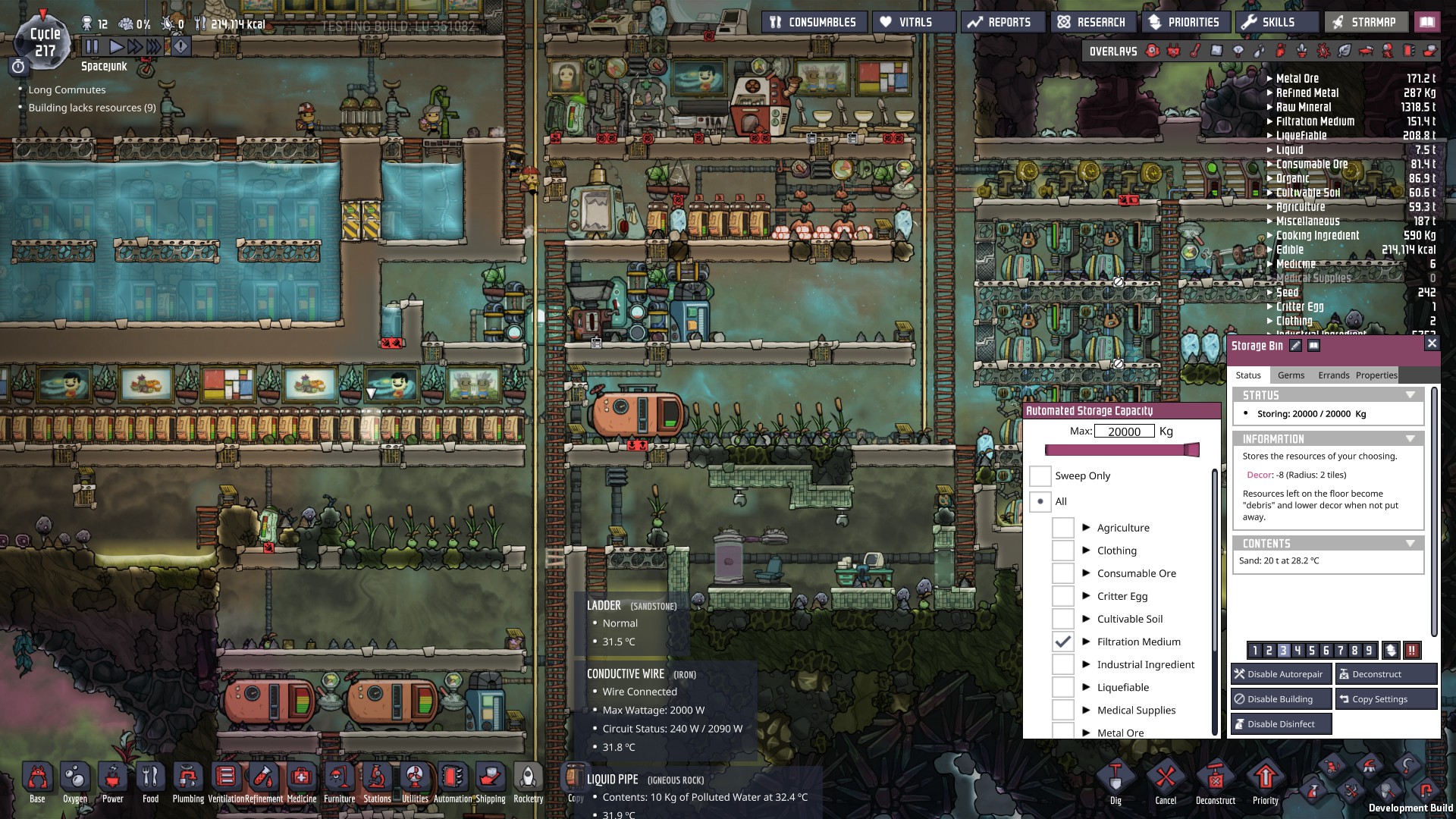 Hoping you'll find a fix for that.
---
Steps to Reproduce
1. Open a toolbox, preferably a building one 2. Watch fps drop