I'm not sure how, but my dupes have loaded water into a conveyor rail along with an egg that isn't set for my loader....???? o.O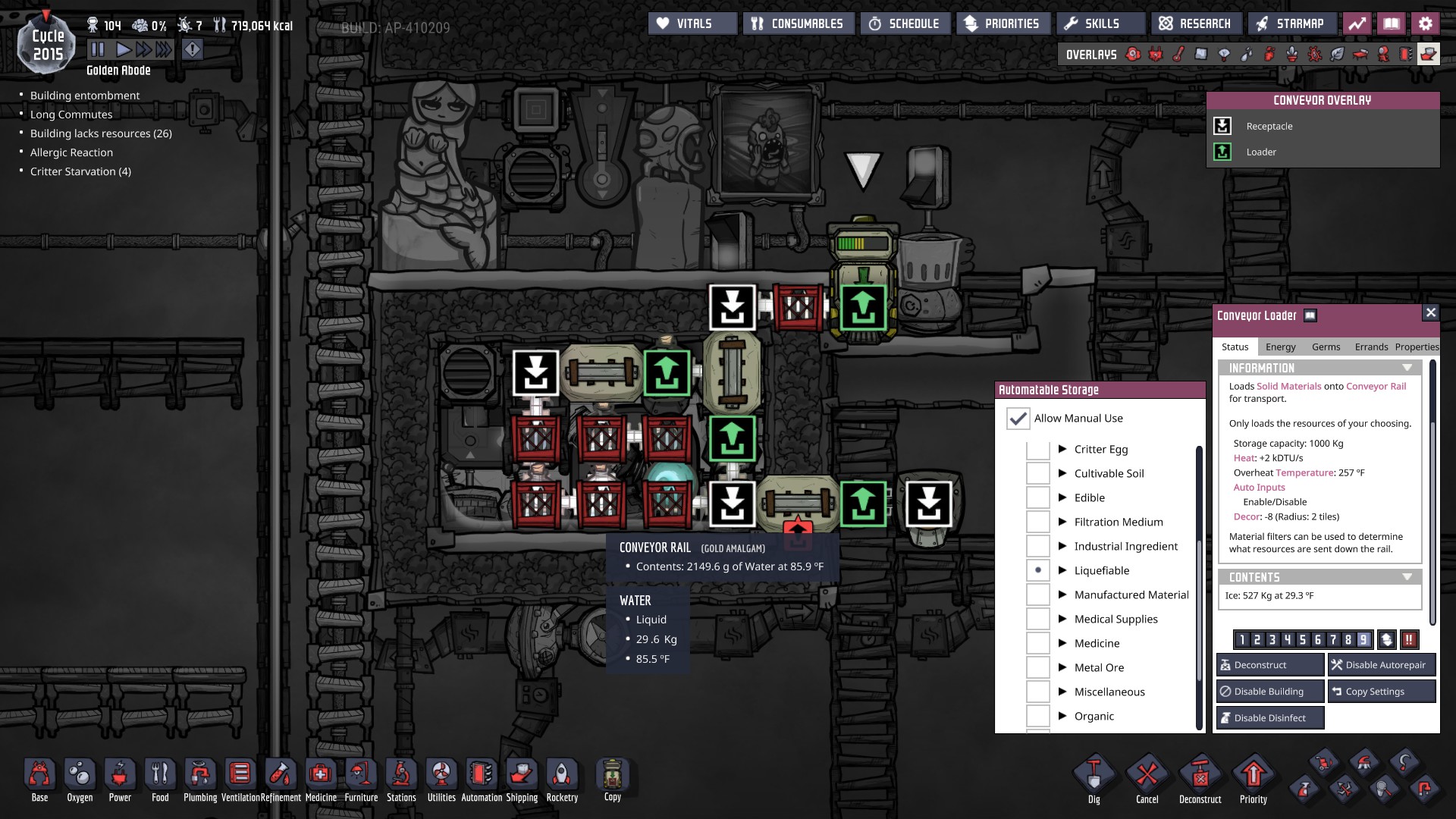 Edit: No mods, just Vanilla ONI before I forget.
---
Steps to Reproduce
Not sure. But i really think it has something to do with supply errands being taken over halfway when a different dupe was assigned and then another dupe picks up the task.