i have a solid obsidian with wolfram forge set up around an iron vent.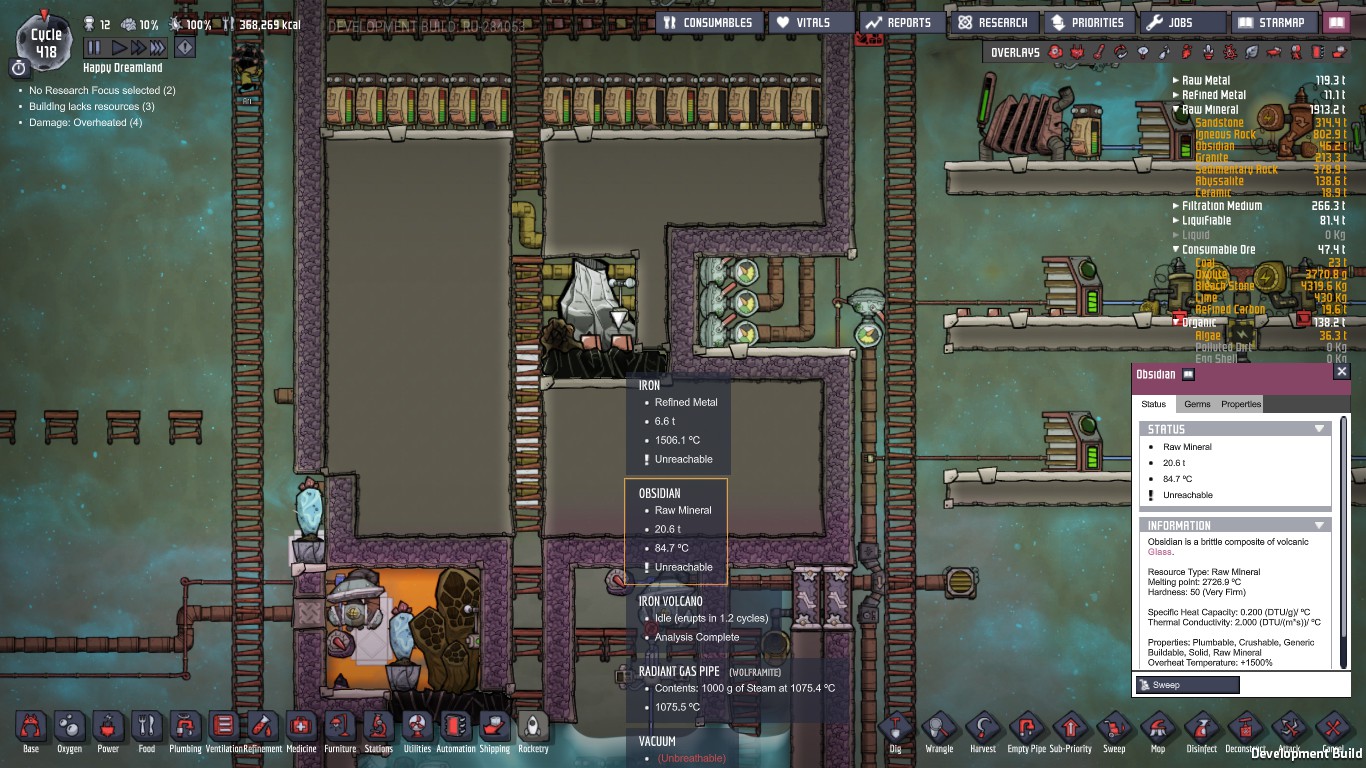 there is even 2 thermal transfer plates(also obsidian) directly behind the vent directly next to the stack of obsidian that has maxed its temp at 84.7 despite the nearly 1000c separation in temperature. there is a second stack of the same mass at 1080 on the tile to its immediate left.
its not really game breaking as you can see im still smelting gold and copper currently using only the heat of the iron vent and the entire obsidian sturcture currently has a mean temprature of apx 1100c and raising.
---
Steps to Reproduce
just run it as normal its the location on the vent