There are some quirks with gas reservoirs. When build as one, they require 21 tiles 3 of which are completely free (the right most).
When building two reservoirs next to each other, the left reservoir does not use those 3 tiles.
Additionally it is possible to sneak in 3 more tile in at the left of the building.
And finally: their storage capacity is underwhelming. This also applies to the liquid reservoir.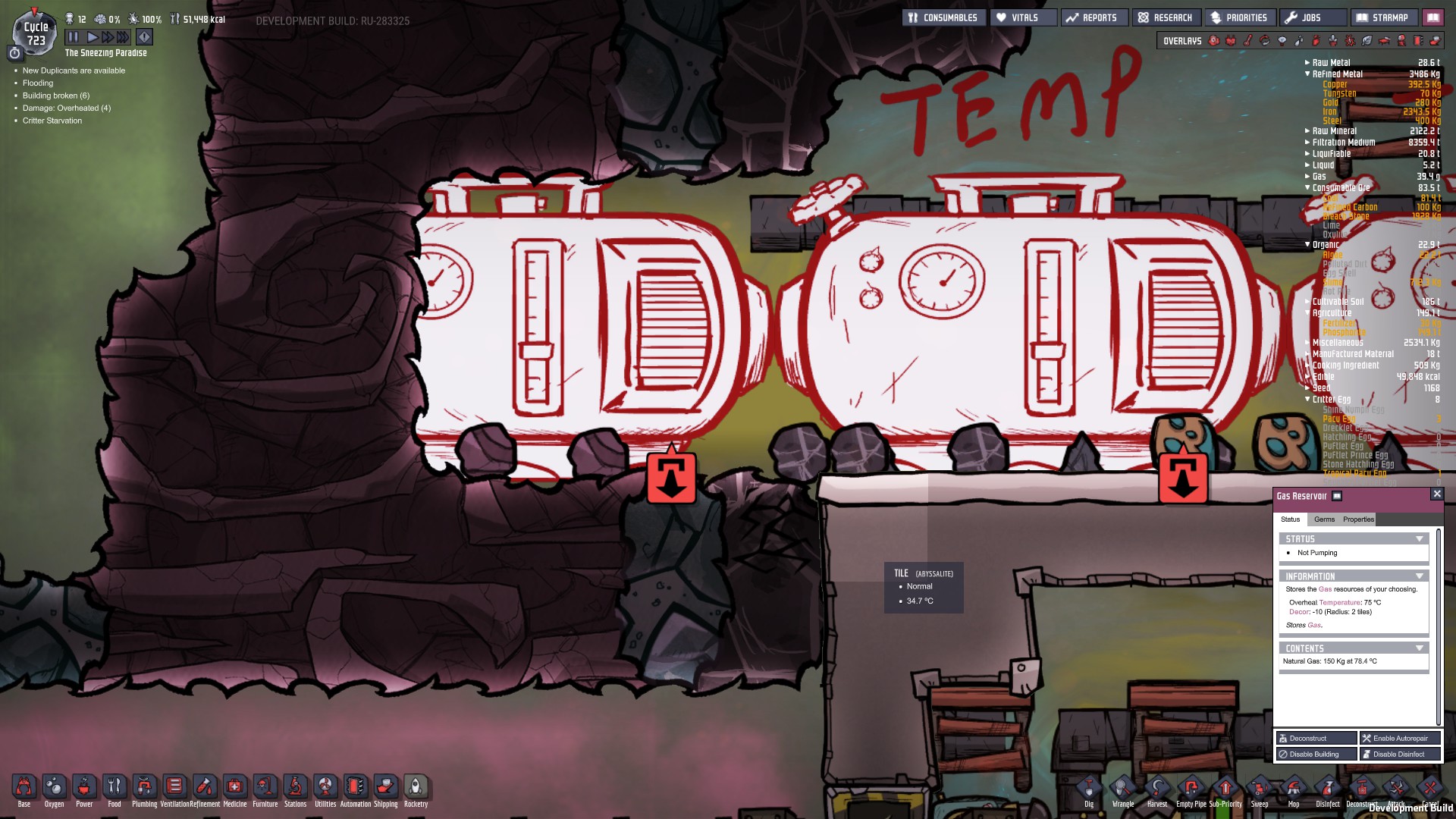 ---
Steps to Reproduce
Place gas reservoirs and be amazed.