I built farm tile of clay infected by slimelung. After desinfection it shows 0 surface germs, however still looks like infected tile in germ overlay. It's become OK after close\open game and loading.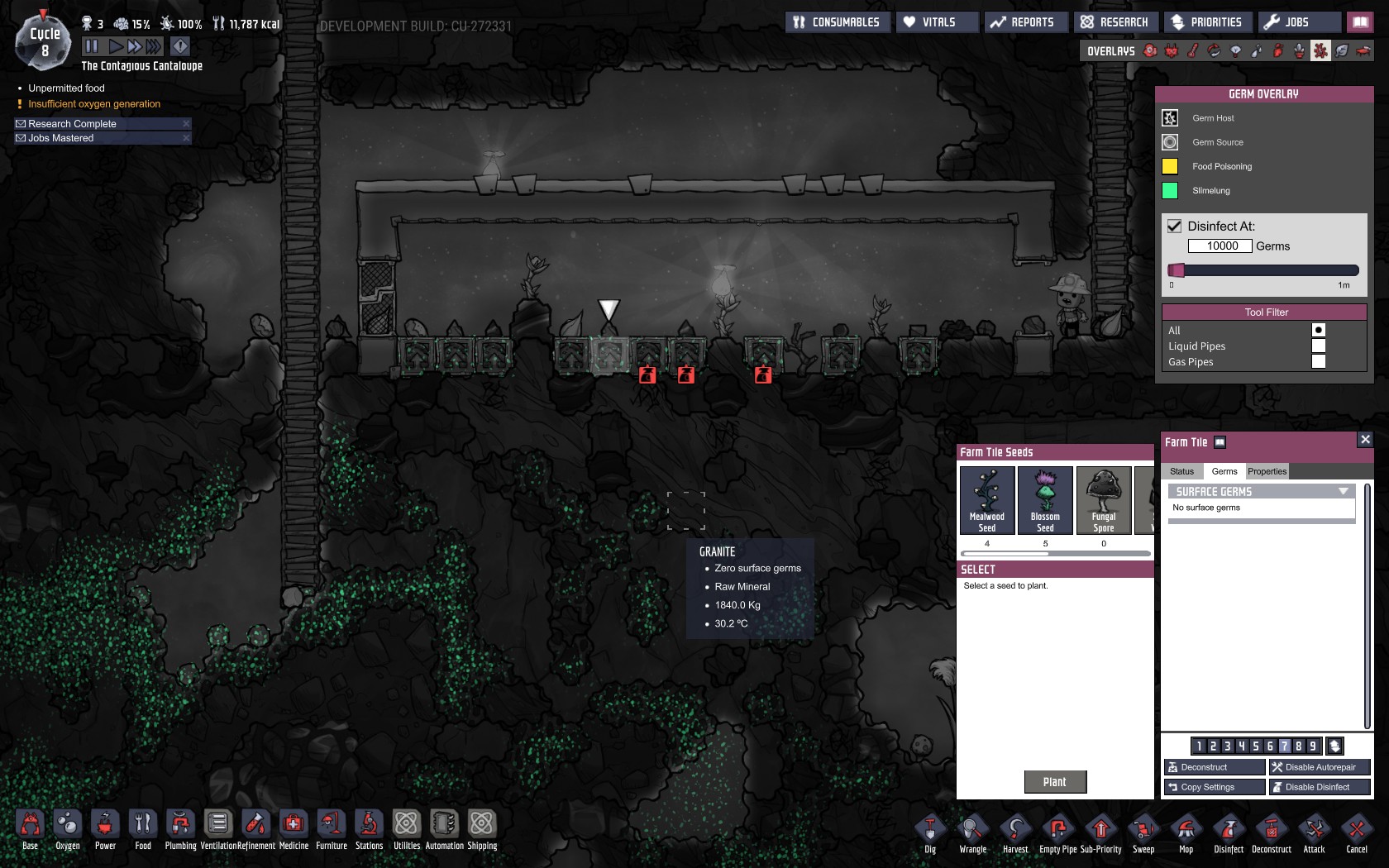 ---
Steps to Reproduce
just desinfect farm tile made of infected clay

Status: Pending

This issue has not been confirmed by a developer yet.
---
Report Bug