I recently have completed a volcano steam power facility in my game, and I've noticed that one conveyor rail load is staying super hot despite the rest of it being cooler as seen in the screen shots below.
Super hot load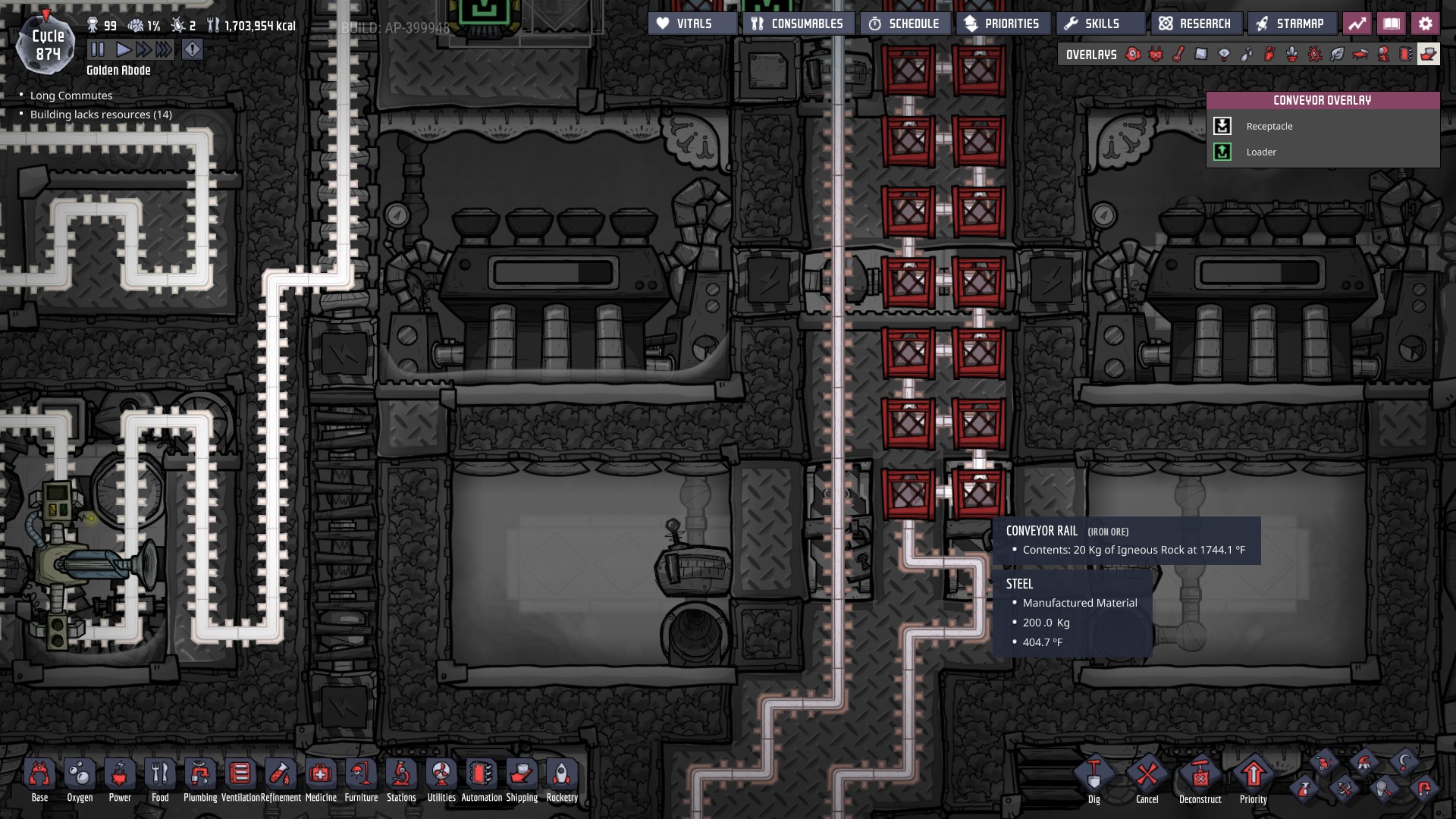 Other loads (approximately)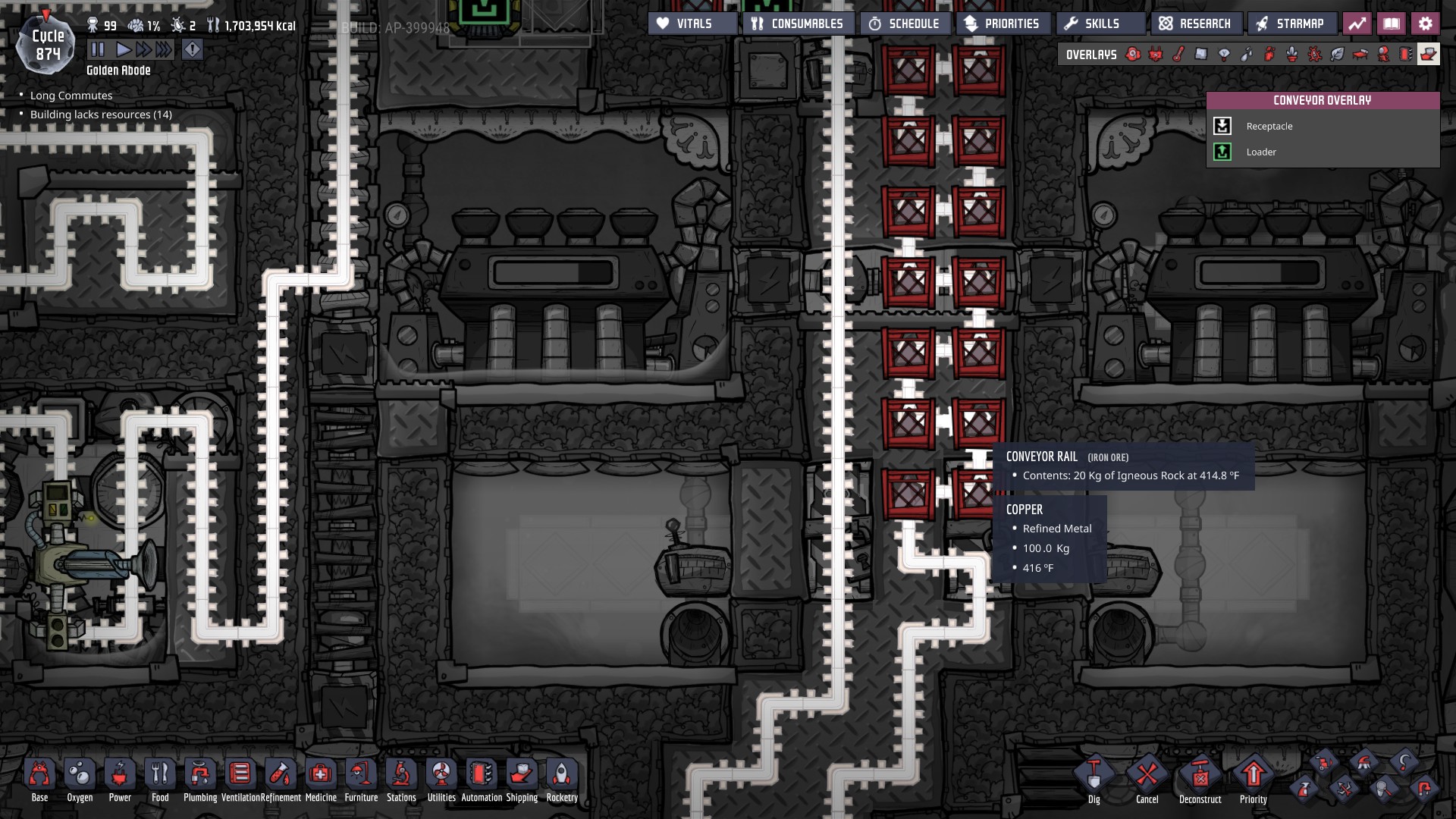 Attaching 2 saves. The 874 is before my volcano power facility has started up, the bug report is the current from the screenshot.
---
Steps to Reproduce
Load my save and let the volcano errupt and then my facility take over (may have to change the timer's red signal time from 598 to 10 seconds in my facility as that is how its supposed to work), and look at the conveyor rails for temperature change.

Status: Pending

This issue has not been confirmed by a developer yet.
---
Report Bug