I'm not sure how this happened, but one of my dupes apparently thinks that igneous gas pipes are made with shove vole eggs.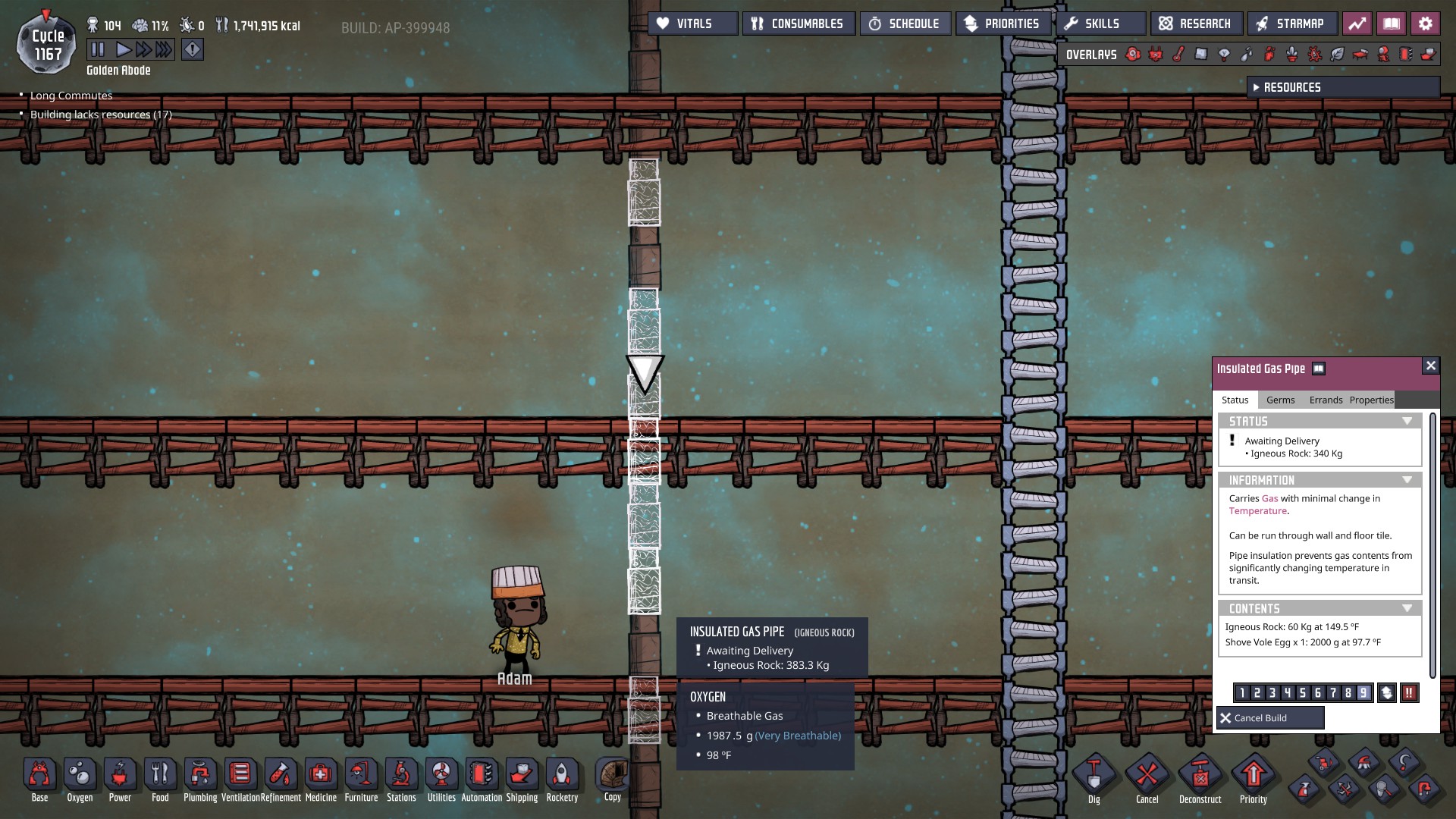 Specifically Adam in the screenshot, cause I seen him complete a delivery, but thought I read the material delivered weird so I checked.
Also due to 2MB file size I can't attach the save file in question to the report. Not sure why you guys changed that.
EDIT: Save now attached since they file size was finally fixed again.
---
Steps to Reproduce
Not entirely sure.