Hello! Recently when I tried to play DST, I went to enable my mods and noticed they were like this: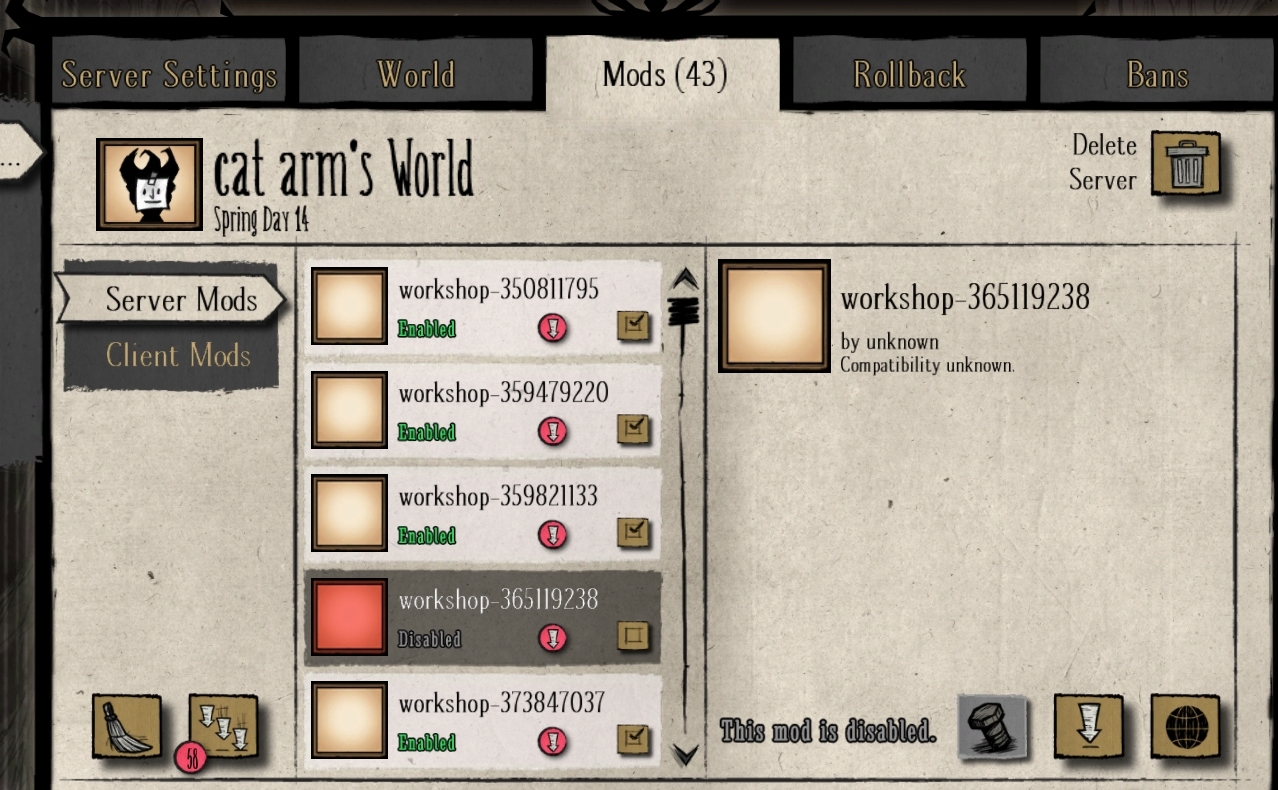 I've unsubscribed from everything from the Steam workshop and yet these still show up in my game. A couple of Google searches later, I've come to the conclusion that I need to delete the files from my Steam/steamapps/common/Don't Starve Together/mods, but I run into an issue saying I need permission to delete the folders there.
I've tried everything I can think of and what I've searched, but still nothing seems to work... Is there any way I can fix this? I would really love to play modded DST again. Thank you.
---
Steps to Reproduce
1. Loaded up Don't Starve Together. 2. Noticed a lot of my mod files appeared to be "glitched" as they appeared under the name of "workshop-232932" or something similar. There was no apparent reason for this as I hadn't played the game in a little while and the last time I had, the mods worked just fine. 3. Unsubscribed from all of my mods on the workshop. 4. Went to go delete my mods in the Steam/steamapps/common/Don't Starve Together/mods but can't seem to get permission to delete them.