I had this in another save, I THINK it happens when they try to gather from running water.
1st gif I did.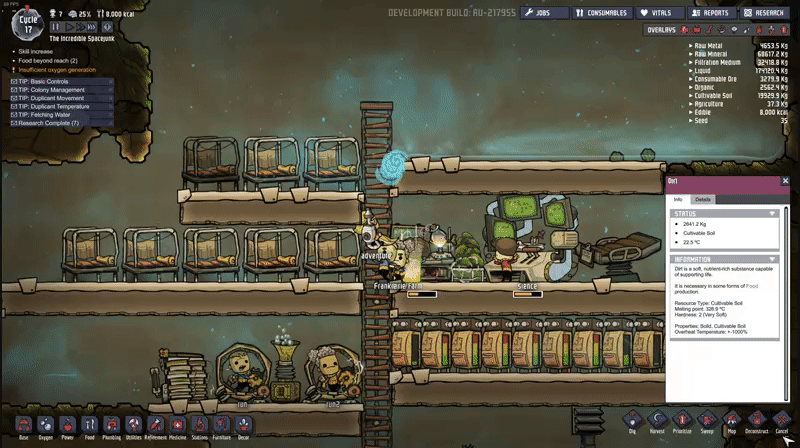 2nd gif showing the terrariums table (water content not rising).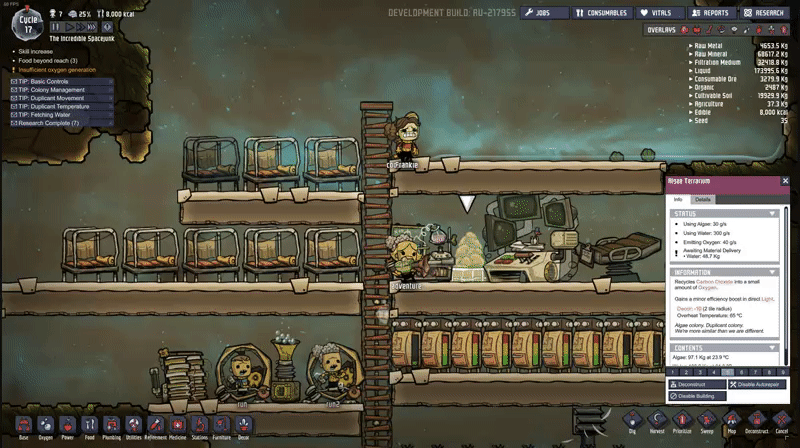 After I saved and reloaded everything was back to normal.
---
Steps to Reproduce
A terrarium requires water and dups take it from running water?